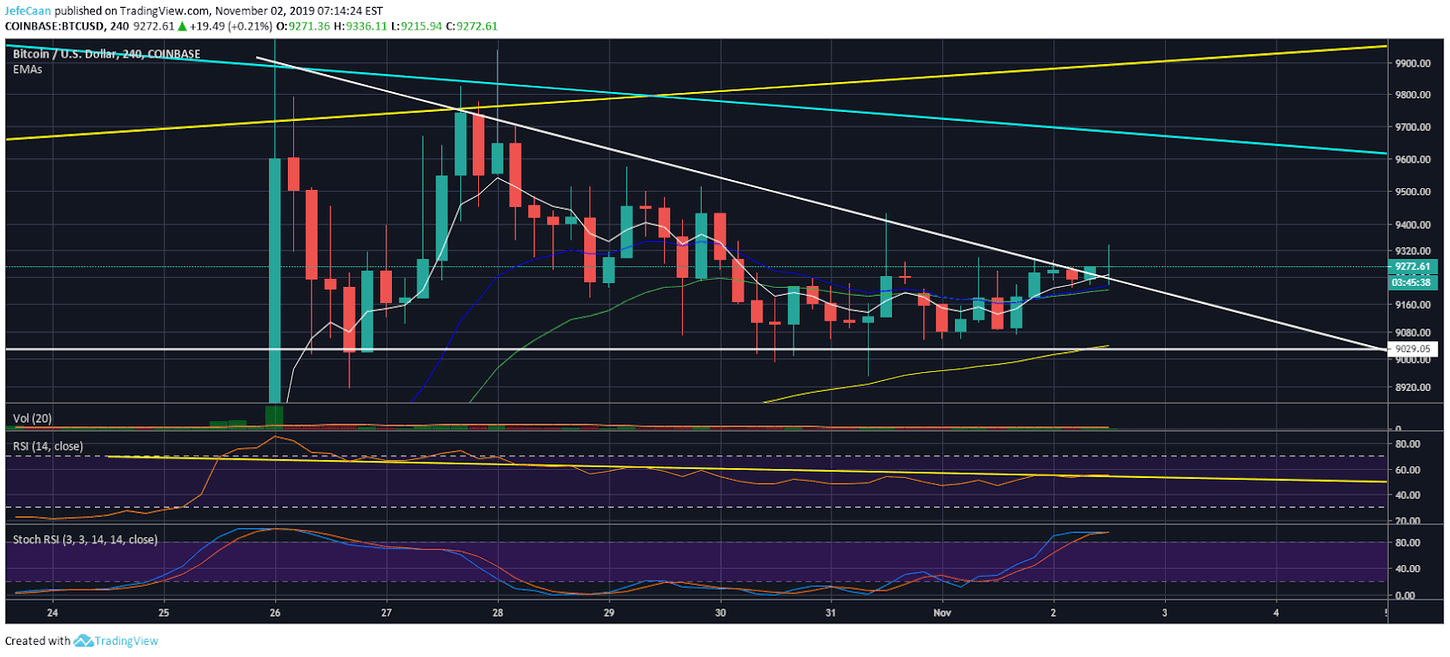 Breaking News / Bitcoin / Analytics
Bitcoin (BTC) pumped more than 43% in two days and that got a lot of retail bulls very excited. However, at the same time it made many traders very concerned because that was an unprecedented move not because of why it happened but how it happened. Just before that move happened, we expressed the strong probability of further upside in BTC/USD because it was long overdue. However, the manner in which the price pumped was an extreme case of manipulation which raises the question, "why were the big players so desperate to do this?" If we look at the price action on the 4H chart for BTC/USD, we can see that temporary bullishness is induced in the market which is then followed by long wicks left to the upside. Why are the big players trying so hard to keep the bears away this time? 

The recent pump in Bitcoin (BTC) was not just a manipulated pump; it was a pump that pushed the price above the 200 day EMA. That was the trigger that got the bulls all excited again and that is why you saw even some of the most respected analysts suddenly stop talking about a decline to $6,000 and start talking about the beginning of another uptrend from here. The price keeps on trading sideways trapping in more bulls who think the price will just shoot up after some temporary consolidation. It also keeps shaking out bears who are trying to short the market here by running their stops over and over. Meanwhile, the S&P 500 (SPX) is on the verge of a brutal decline that could begin anytime now.