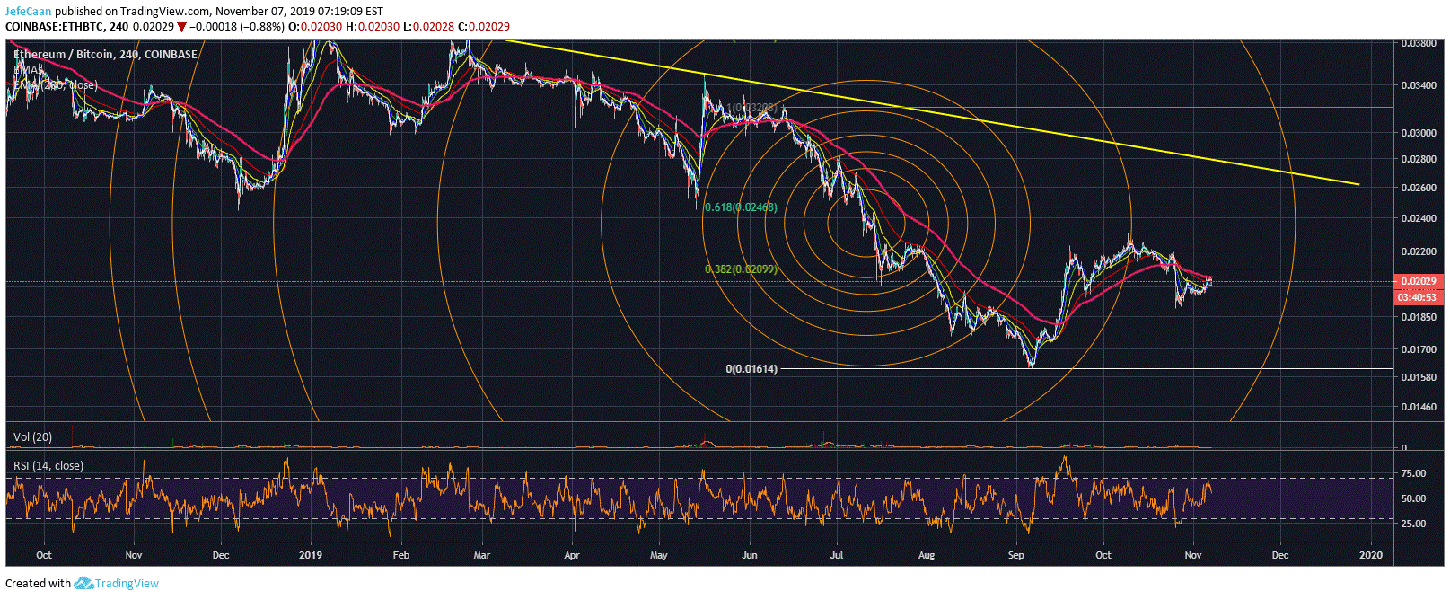 Ethereum / Breaking News / Analytics
Ethereum (ETH) could fall really hard during the upcoming downtrend and that is not just against the US Dollar (USD). The 4H chart for ETH/BTC that we see here is from one of our analyses from months ago. As we can see, it has played out perfectly and just when the ETH/BTC touched our fib circle around the middle of October, it started to decline. Currently, it remains below the 200 EMA on the 4H time frame. If it were to decline further, then we would expect it to decline down to the next fib circle before the end of the month which means that the next downtrend could be very brutal. So far, we have seen ETH/BTC attempt to rally but it does not have the momentum to do so despite the recent bullishness in the altcoin market.

We could continue to see this for a while and I would not be surprised if we see ETH/BTC rise above the 200 EMA again. However, I would expect it to face rejection at the 38.2% fib retracement level. If it were to climb above that level and find support, then the near term bearish setup will be invalidated and we would look at the pair rising to touch the 61.8% fib retracement level instead and therefore testing our fib circle in a bullish and not a bearish manner. That is a bullish scenario that we need to keep in mind but while the pair remains below the 38.2%, this setup remains valid and we are expecting further downside from here. Ethereum (ETH) could not make the 43% move that Bitcoin (BTC) made so a lot of people are still very optimistic that it might end up doing.