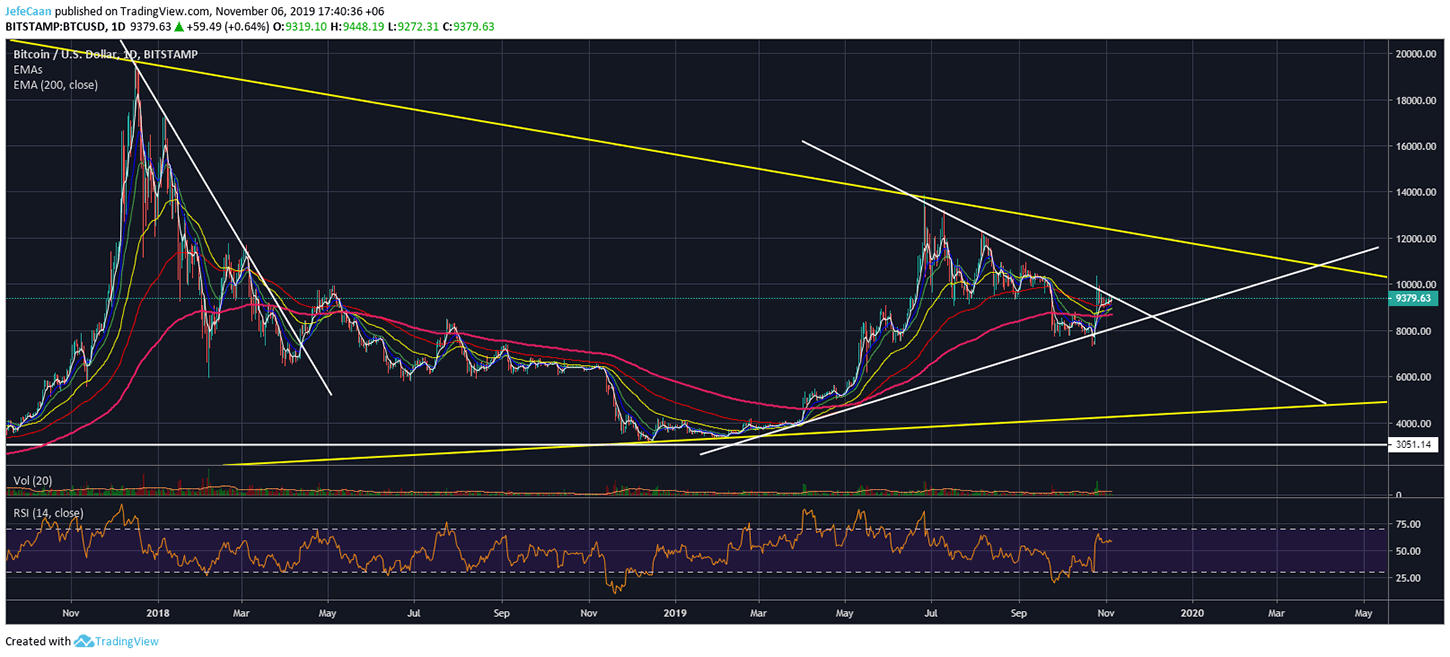 Breaking News / Bitcoin / Analytics
Bitcoin (BTC) is not in an uptrend; it remains in a downtrend on the big picture. The mistake that most new traders often make is to confuse time frames. The price might be bullish on a smaller time frame like the 15 min chart but that does not mean it is bullish on a higher time frame like the 1D chart. As we can see on the daily chart for BTC/USD, the downtrend remains intact and this short term bullishness is likely to come to an end now. One thing that is very important to note that even those that are bullish on Bitcoin (BTC) and don't expect it to decline below $3,000 would want a retest of the bottom of the symmetrical triangle on this chart before expecting further upside.

Expecting the price to break the trend line resistance at this point means the price would be rallying to the test to the top of the symmetrical triangle again. If you are more bullish than that, you would be expecting it to break out of the symmetrical triangle to rally towards a new high or a new all-time high. However, if we are being reasonable, is this really likely? Trading is about trading what is and looking at the future analyzing probabilities. The odds of the price breaking past these two strong resistance levels are very low compared to it declining towards the bottom of the symmetrical triangle. The Longs/Shorts ratio remains near its all-time high and if the price were to break to the upside to begin another uptrend from this point forward, that would mean that a lot of overly optimistic traders walk away with free money.