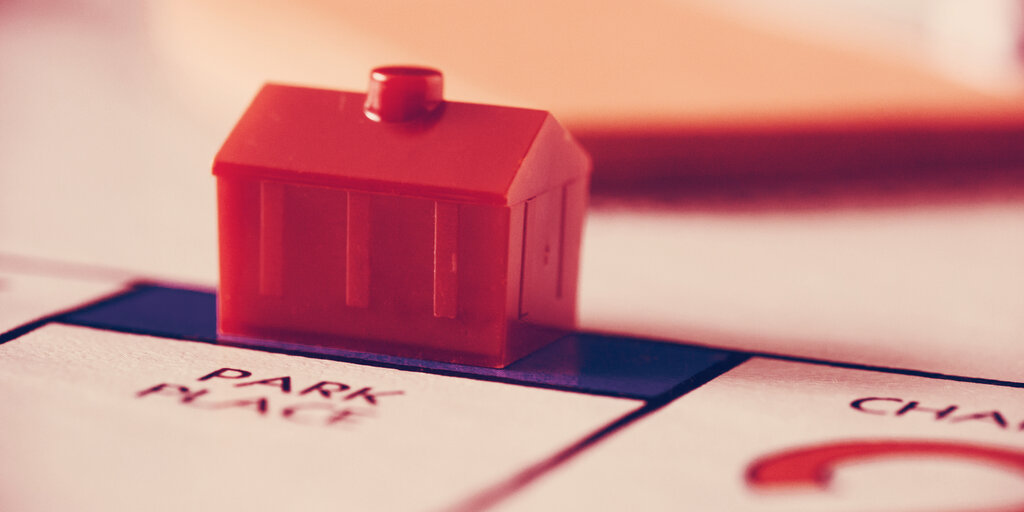 EOS blockchain-driven game Upland—a location-based take on Monopoly in which players collect and trade digital versions of real-world properties—will soon let users sell them for fiat currency through a partnership with Linden Lab, the creators of Second Life.
Upland lets players purchase and collect virtual versions of real-world locations as non-fungible tokens (NFTs) and then profit from them. Players can earn UPX tokens when other players visit their properties, as well as bonuses for collecting themed sets of properties. 
But these tokens aren't traded on secondary markets. With the addition of Second Life's Tilia currency system, which will be added to Upland in the coming weeks, players will be able to sell those digital properties for fiat.
Developer Uplandme is the first external company to utilize the newly-branded Tilia Pay system, which drives Second Life's annual GDP of more than $500 million, Linden Lab CEO Ebbe Altberg told VentureBeat. He added that Second Life users cashed out more than $65 million of in-game currency for fiat money in 2019.
Upland, which is currently available in open beta for iOS and Android, averages between 1,000 and 2,000 daily users, according to VentureBeat. Currently, the game only covers properties in San Francisco, but has plans to expand out to other cities.
"We strongly believe that the future of games and digital property is true ownership; giving players full control over the digital goods they spend time and money acquiring and allowing those goods to retain value in a fair and open marketplace," said Uplandme co-founder Idan Zuckerman, in a release. "This partnership helps us fulfill that true ownership promise."
EOS blockchain game Upland lets players own digital, » Read Full Article «