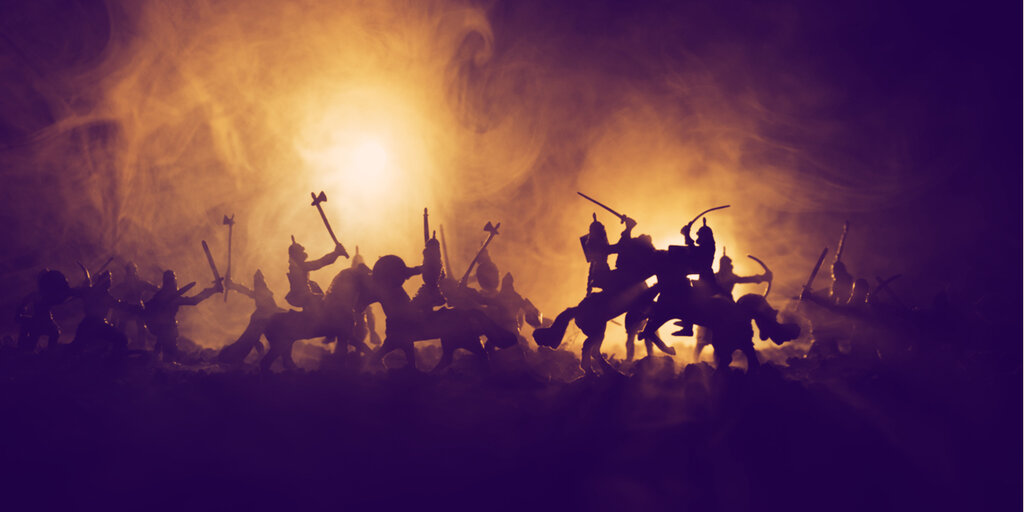 The Steem network voted to hard fork yesterday in retaliation against users who had set up a competing network, Hive. Crypto commentators with seemingly no stake in the outcome grabbed the popcorn and typed hot takes on Twitter.
But the Steem/Hive dustup poses a larger question for crypto advocates: Should all blockchain networks be totally decentralized? Or is some centralization permissible provided people have decentralized alternatives?
A quick recap: Steem network users voted for a hard fork that stripped about $5 million in funds from users who had earlier this year forked Steem to create a rival blockchain, Hive, after Justin Sun asserted control over the Steemit social network and the Steem blockchain platform.
The Hive move allowed most Steem users to receive an equivalent amount on the new blockchain—but not Sun. They were going to let him be king, but his new island would become valueless without any residents. The new Hive users, now in control of a network with tokens more valuable than Steem, kept their STEEM tokens as well. 
Justin Sun calls the cops over 'stolen' Steem funds
That didn't sit well with Sun, who used his clout to vote in favor of the hard fork. And what clout he had: The Steem network uses delegated proof of stake, in which "witnesses"—trusted users who are voted on by the community—can upgrade the network. The users with the most tokens get more votes, meaning a few big holders such as Sun have outsized power in determining who becomes a witness.
Any time a blockchain network's users ostracize or oust other users, you have to wonder whether it's ripe for the same abuses of a centrally run system. Twitter bans users,