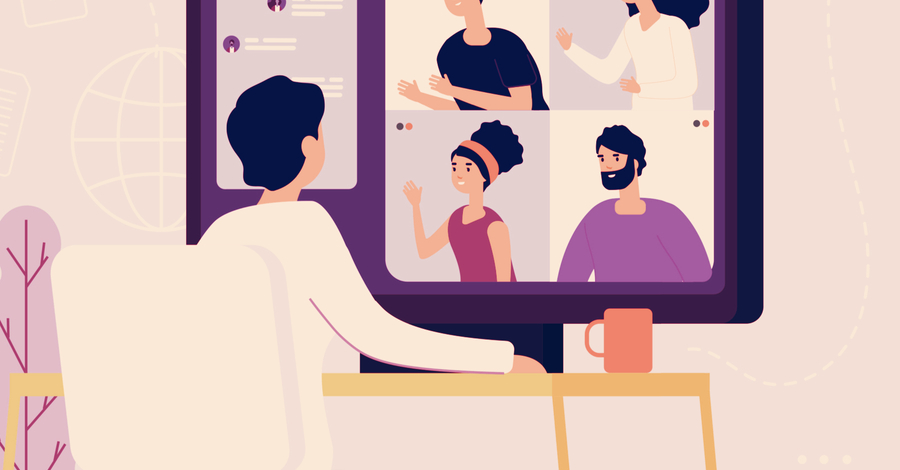 The coronavirus pandemic has seen governments worldwide issue quarantine and social distancing orders that have collectively locked down over three billion people. 
The bans on mass gatherings and travel have, unsurprisingly, had a massive impact on the conference industry, and crypto conferences are no exception. Paris Blockchain Week, Seoul's NiTROn2020 and the Texas tech summit South by Southwest have all been canceled or postponed. 
But cryptocurrencies and blockchain are digital and decentralized—so why should crypto conferences require in-person attendance? The crypto industry has been one of the first to jump onboard the virtual conference bandwagon, with live-streamed keynotes and panels, avatar-based networking and virtual fireside chats replacing their in-person counterparts. 
We've rounded up the best upcoming virtual crypto conferences that you can attend from the comfort of your own home. 
Consensus: Distributed
Consensus is a three-day virtual conference organized by crypto news outlet CoinDesk, beginning on May 11. It's been running since 2015 as a paid event in New York, but its virtual rendition, "Consensus: Distributed" is free to anyone who signs up. 
Consensus: Distributed is intended to be a broad platform for discussion for voices from across the cryptocurrency industry, "all coordinated by CoinDesk's experienced journalists and moderators in a rolling live TV-like experience," according to an announcement. 
No word yet on who's attending, but CoinDesk has previously hosted illustrious names such as Twitter CEO Jack Dorsey and the head of the SEC, Jay Clayton. 
The conference itself will address what comes next when the crisis is over and how it'll relate to cryptocurrencies. Those who've paid to attend the live event will receive a refund by May 18,