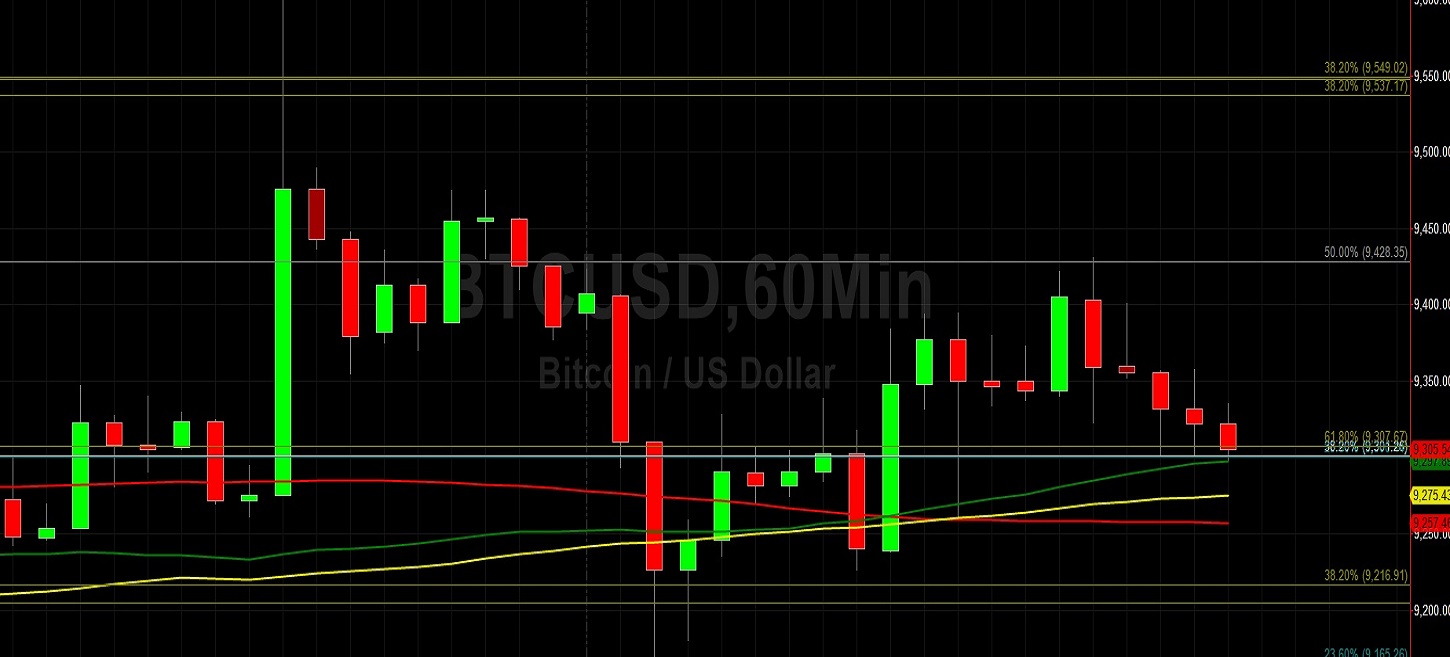 Ethereum / Breaking News / Bitcoin / Analytics
Bitcoin
Bitcoin (BTC/USD) moved lower early in today's Asian session as the pair weakened to the 9301.39 area after trading as high as the 9430.74 area during yesterday's North American session and as low as the 9169.84 area during yesterday's European session.  The pair appears to have retained at least a little bit of the improved sentiment from earlier this week that saw the pair appreciate to the 9600.00 area, its strongest print since 28 October.  Bids emerged around the 9165.26 area during the pair's pullback, right around the 23.6% retracement of the 13868.44 – 7712.45 range.  Just below that level, the 9158.35 level represents the 76.4% retracement of the 8917.00 – 9939.69 range.
BTC/USD continues to orbit the 50-bar MA (4-hourly) and is trading well above the 100-bar MA (4-hourly) and 200-bar MA (4-hourly).  Chartists are observing that the 50-bar MA (hourly), 100-bar MA (hourly), and 200-bar MA (hourly) recently converged and are now starting to diverge, an indication that traders may have some fresh market sentiment.  If market bias weakens, traders are observing some possible buying pressure around the 8947.18 level, representing the 76.4% retracement of the 7427.00 – 13868.44 range.  If market bias strengthens, traders anticipate some potential selling pressure around the 9698.34 area.
Price activity is nearest the 50-bar MA (4-hourly) at 9,248.72 and the 50-bar MA (Hourly) at 9,298.00.
Technical Support is expected around 8918.47/ 8535.67/ 8062.04 with Stops expected below.
Technical Resistance is expected around 9774.89/ 10540.49/ 10939.34 with Stops expected above.
On 4-Hourly chart, SlowK is Bullishly above SlowD while MACD is Bullishly above MACDAverage.
On 60-minute chart, SlowK is Bearishly below SlowD while MACD is Bearishly below MACDAverage.