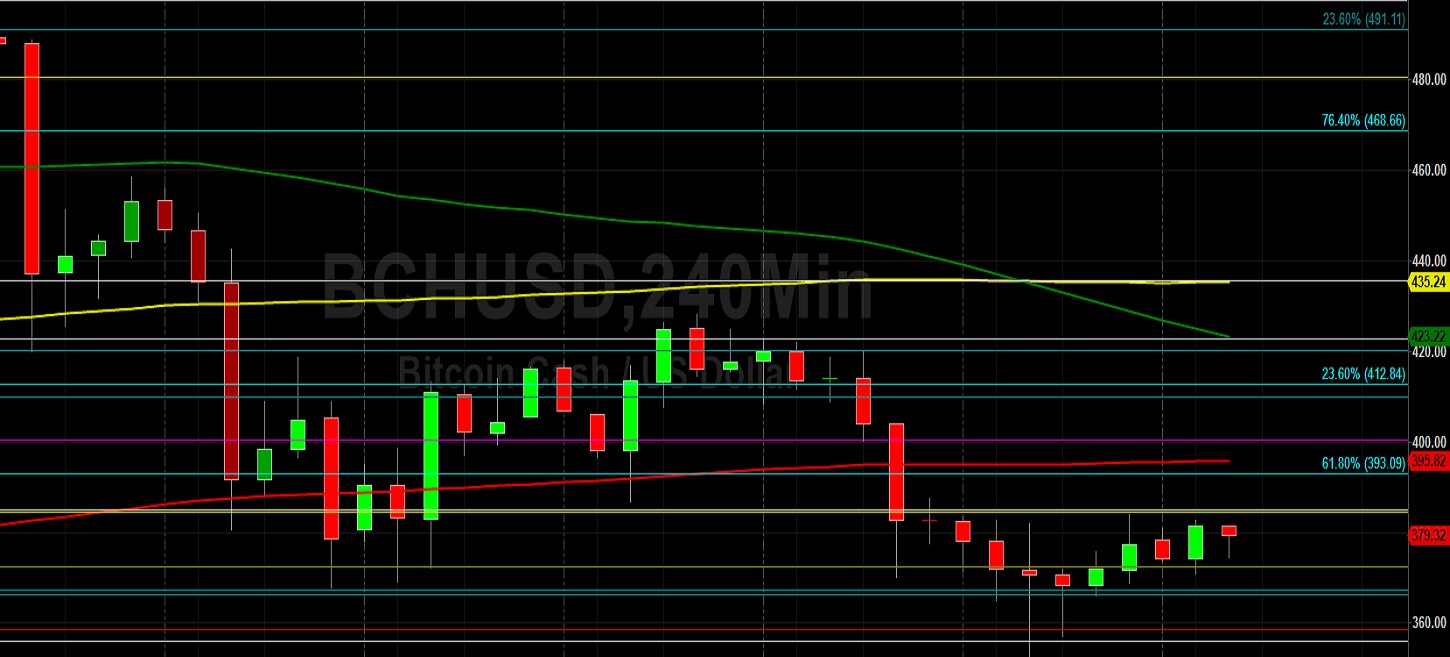 Breaking News / Bitcoin Cash / Analytics / Litecoin
Litecoin (LTC/USD) extended recent gains in today's Asian session as the pair gained ground to the 74.27 level after trading as low as the 66.00 level during yesterday's North American session.  The pair recently traded as high as the 84.50 area, its highest level since August last year, following strong moves through upside technical resistance and psychologically-important levels such as the 50.00 and 75.00 areas.  Stops were elected above the 63.31 level during the pair's recent ascent, a level that represents the 61.8% retracement of the move from 80.26 to 35.88, with additional Stops reached above the 69.79 level.   Additional Stops were triggered above the 77.46 and 79.86 levels, representing the 50% and 61.8% retracements of the move from 107.04 to 35.88.
The next upside price objective in that range is the 90.25 area, representing the 76.4% retracement.  A broader range that has also impacted price activity is the depreciation from 146.00 to 35.88, a move that commenced last June.  During the pair's recent ascent higher, some Stops were triggered above the 61.87 and 77.95 levels, representing the 23.6% and 38.2% retracements of this range.  The next upside price objective in this range is the 90.94 area.    Above current market activity, traders anticipate offers and selling pressure around the 80.26 and 84.00 levels.
Price activity is nearest the 100-bar MA (4-hourly) at 75.51 and the 100-bar MA (Hourly) at 73.22.
Technical Support is expected around 69.44/ 66.80/ 59.30 with Stops expected below.
Technical Resistance is expected around 84.50/ 90.94/ 105.43 with Stops expected above.
On 4-Hourly chart, SlowK is Bullishly above SlowD while MACD is Bullishly above MACDAverage.
On 60-minute chart,