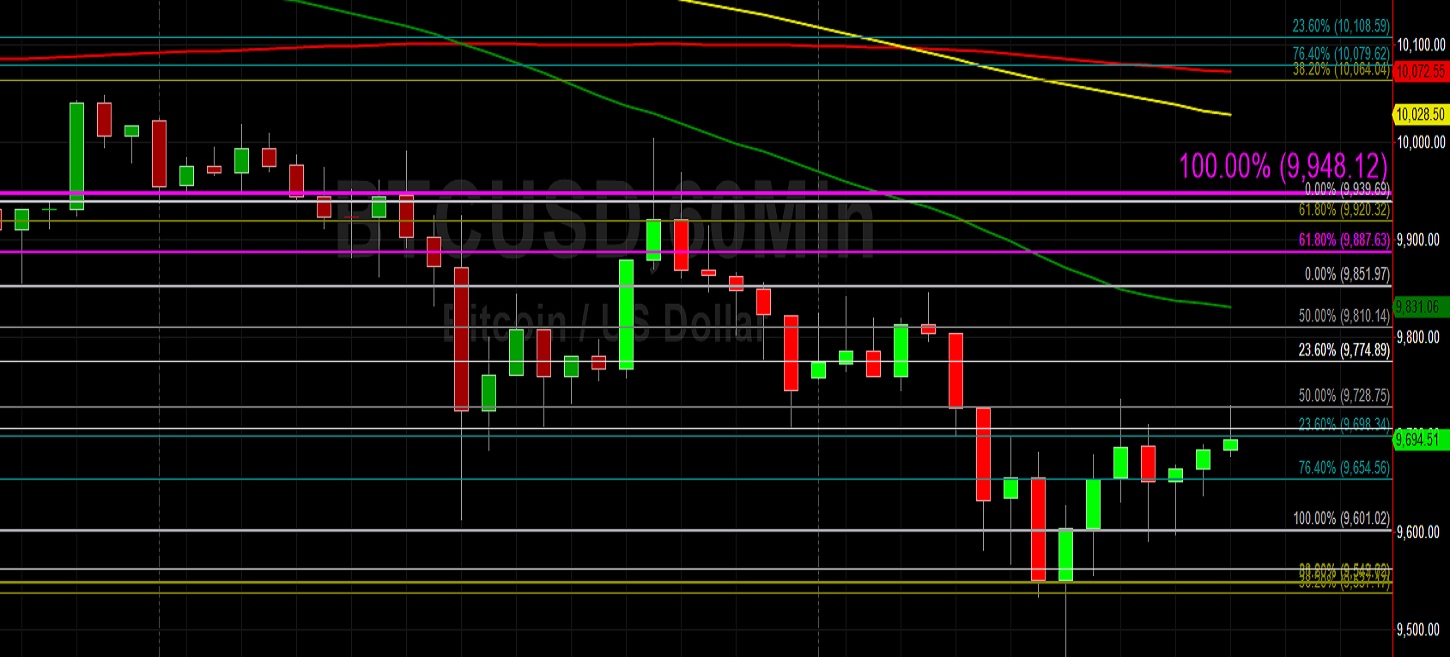 Ethereum / Breaking News / Bitcoin / Analytics
Bitcoin (BTC/USD) notched some gains early in today's Asian session as the pair traded as high as the 9729.73 level after trading as low as the 9467.00 area during yesterday's North American session.  Traders pushed the pair to the 10004.63 level during yesterday's Asian session before selling pressure emerged to knock the pair back below the 9500.00 level.  The pair's pullback below the psychologically-important 10000 figure late last week shifted some market bias, with some traders expecting the market could enter a period of consolidation.  The inability of BTC/USD to pierce the psychologically-important 11000 figure shifted some market sentiment to become more neutral.  The market will need to reclaim the upside price objectives that it soared past if it will reclaim its upside trajectory, and these include the 10083, 10167, 10215, and 10397 areas among many others. 
Chartists have paid very close attention to the pair's recent peak around the 10522.51 area, a fresh multi-month high, and this level was reached after traders elected Stops above the 10513.53 area during the move higher.  Stops were elected below the 10239.21, 10017.50, and 9795.79 areas during the pair's pullback, levels that technically relate to the 10513.53 upside price objective.  Following the pair's recent pullback, traders anticipate some potential buying pressure around price objectives that represented upside targets during the pair's climb.  These areas include the 9370, 9303, and 9203 levels.
Price activity is nearest the 100-bar MA (4-hourly) at 9806.74 and the 50-bar MA (Hourly) at 9830.74.
Technical Support is expected around 9370.10/ 9121.40/ 8760.28 with Stops expected below.
Technical Resistance is expected around 10534.04/ 10652.04/ 10698.24 with Stops expected above.  
On 4-Hourly chart, SlowK is Bullishly above SlowD while MACD is Bearishly below MACDAverage.