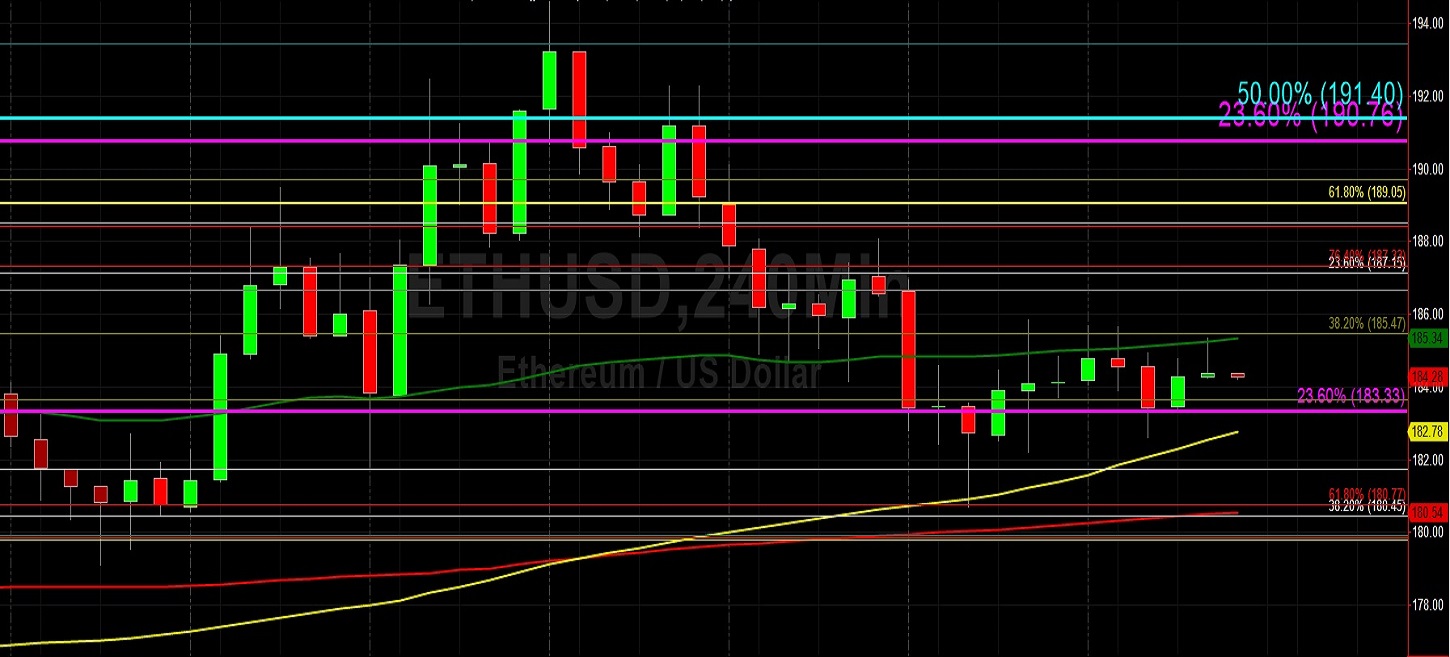 Ethereum / Breaking News / Bitcoin / Analytics
Bitcoin
Bitcoin (BTC/USD) gained ground early in today's Asian session as the pair traded as high as the 8832.19 area after finding bids around the 8719.52 area during yesterday's North American session.  Traders continue to adjust to the risk of a weaker BTC/USD following its collapse below the 9000 figure during Friday's European session.  Traders were unable to push the pair above the 50-bar MA (4-hourly) prior to the depreciation, and then sizable Stops were elected below the 100-bar MA (4-hourly) during the decline.  Traders lacked the conviction to test the 200-bar MA (4-hourly) during the move lower.  At the same time, however, price activity tumbled below the 50-bar MA (hourly), 100-bar MA (hourly), and 200-bar MA (hourly).
BTC/USD's low of 8660.00 during the tumble was also around the 38.2% retracement of the 10939.34 – 7296.44 range.  Below that level, traders anticipate some buying pressure between the 8476 – 8535 levels. Chartists are observing the 8338.78 area as a major downside price objective, representing the 76.4% retracement of the move from 9948.12 to 3128.89.  Traders also note some possible buying pressure ahead of the 8488.00 level.  Above current market activity, traders are focused on some new areas of technical Resistance including the 8881.84, 9019.08, and 9130.00 levels. The technical relevance of the 8881.84 area was already established following BTC/USD's multiple tests of it after the depreciation.
Price activity is nearest the 200-bar MA (4-hourly) at 8,627.39 and the 50-bar MA (Hourly) at 8,894.62.
Technical Support is expected around 8502.35/ 8062.04/ 7343.17 with Stops expected below.
Technical Resistance is expected around 9130.00/ 9378.16/ 9774.89 with Stops expected above.
On 4-Hourly chart, SlowK is Bearishly below SlowD while MACD is Bearishly below MACDAverage.