In a brand-new industry abuzz with exciting new innovations by the day, industry leaders and newcomers alike are turning to blockchain conferences to learn about and network with people within the crypto, blockchain, and fintech spaces. There are more and more of these conferences by the day, all with different missions and hosting various professionals within. With the many conferences to choose from in this space, deciding which ones to attend is confusing. One event is gaining a reputation as a high-fidelity and must-attend event for serious blockchain professionals and enthusiasts. With inspiring eats and mixologist-approved top-shelf drinks ready to go, TF Blockchain is about to kick off TF4; their fourth conference, on November 13th-14th in Seattle, WA this month.
TF4 is gaining a lot of attention from the community. The conference has a rapport for it's valuable and in-depth discussions surrounding cutting-edge and highly relevant topics which feature seasoned professionals across various industries. This year, attendees can expect to hear from speakers from many companies including Samsung, IBM, Amazon, Cointelegraph, Coinstar, Bitmain, and Zenledger. These visionary speakers will share valuable industry knowledge and stories about their real-world use of blockchain technology, implementations, use-cases, horror stories, and more.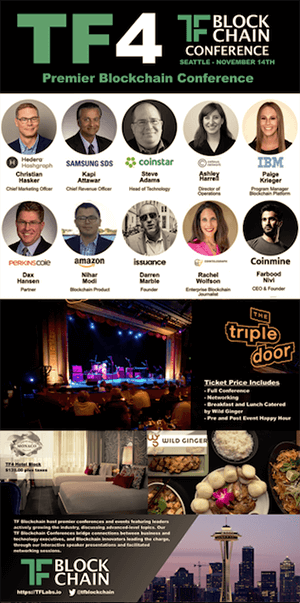 A staple of many conferences, TF Blockain's networking events are reason alone to attend their events. During these networking socials, you can expect to meet a unique crowd feeling out or nose-deep in the growing fields of cryptocurrency, blockchain, and fintech. The unique culture fostered at TF's conferences fosters a welcoming, inclusive, diverse and intellectually curious crowd from across the globe. And yes, there are some pretty good drinks too.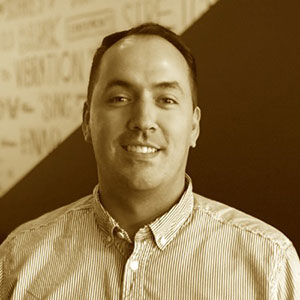 TF Blockchain was formed by Jonathan G.