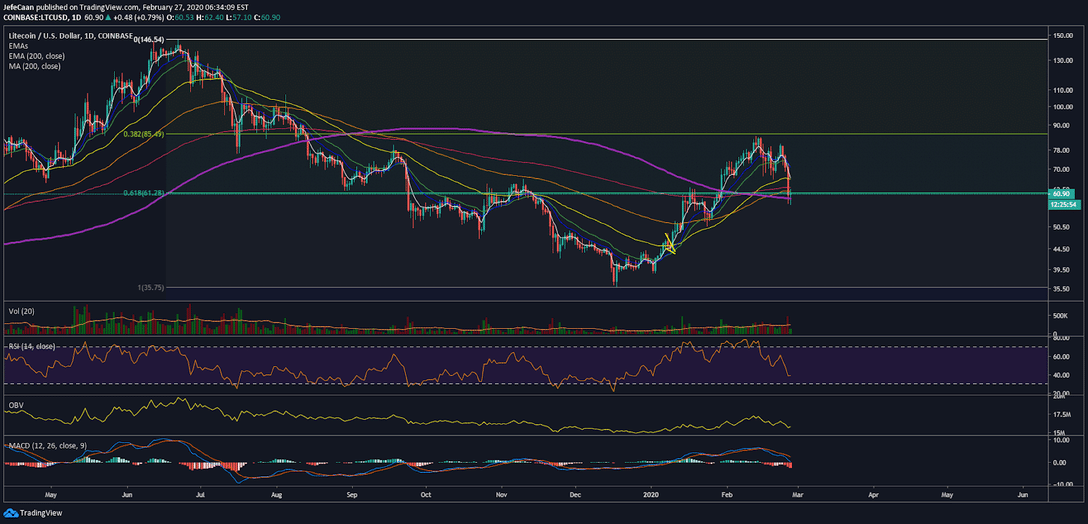 Breaking News / Analytics / Litecoin
Litecoin (LTC) declined below the 61.8% fib level around $61.28 and closed below it yesterday. Since then it has been attempting to break past this level but it has failed. There is a reason why this level is so important and why LTC/USD is struggling so hard to break past it. If the price finds support here, it would be deemed as the launching pad for the next potential uptrend from here. However, if the price fails to hold this level and declines and closes below the 200-day moving average, it would be considered as the beginning of the next major downtrend that could pull the price even lower than the 2019 low. 

So, Litecoin (LTC) is essentially in a do or die situation and we are now waiting to see which way it could swing. So far, the probability of it declining below the 200-day moving average remains quite high. There have been times when LTC/USD has been a good leading indicator for Bitcoin (BTC) and the rest of the cryptocurrency market. This might be one of those times again. So, if LTC/USD declines below the 200-day moving average, we can expect that Bitcoin (BTC) might end up doing the same. Litecoin (LTC) would actually fall a lot harder as it is an altcoin, one that is rapidly losing its use case as Bitcoin (BTC) gets more and more upgrades. There may come a time when Litecoin (LTC) will no longer be as much of a cheaper and faster alternative to Bitcoin (BTC).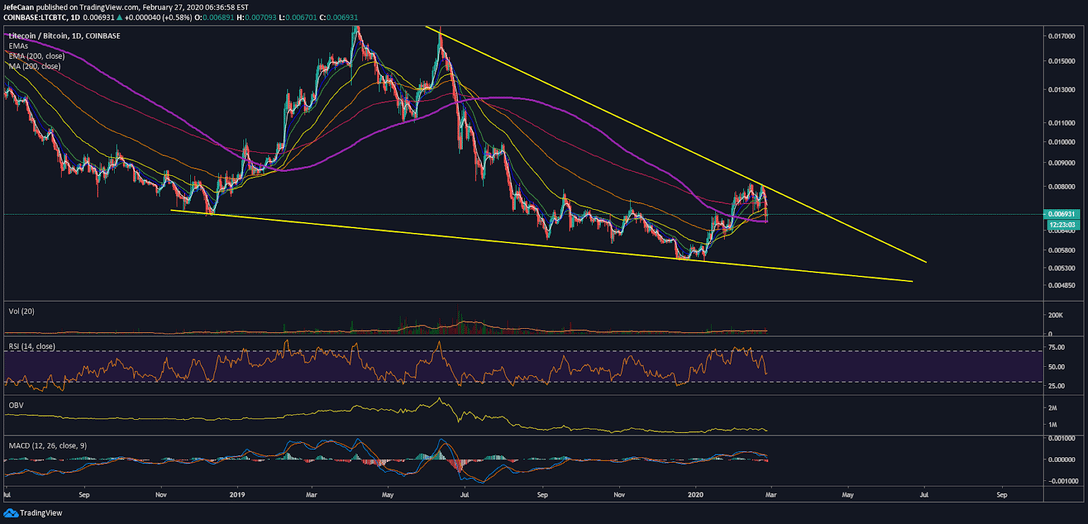 This is no different than the dot com boom. A lot of people knew that there was potential just as we see potential in blockchain technology.