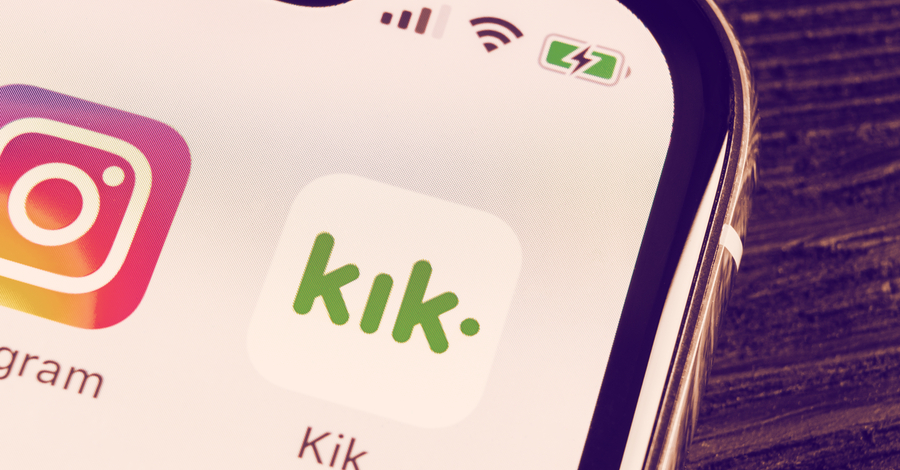 The US Securities and Exchange Commission (SEC) has fired a new volley of arguments in the legal battle against Canadian corporation Kik, best known for its eponymous messaging app. 
The regulator's latest document, filed on March 20, implies that Kik knew its $100 million initial coin offering of Kin token, the native currency of a blockchain network aimed at social media, could potentially be deemed an unregistered securities sale, and thus illegal. 
Yet the company decided to go on with the plan anyway.
According to the SEC, Kik's defense is that Kin token is a currency and not an "investment contract," which would mean it would have not to be registered with the regulator. Kik also said that the latter term itself is "unconstitutionally vague," implying that it didn't know whether it might apply due to lack of clear advice.
The SEC's latest filing refutes this. The regulator argued that Kik raised with its insurance broker that very risk—whether Kik's token sale would not constitute a securities sale under the Howey test, a decades-old yardstick that the SEC uses to determine whether something is a security. 
It claims that Kik was seeking $10 million in additional insurance for officers and directors for legal defense costs.
"Kik for months considered—and actively planned for—the potential application of Howey to the Kin offering. Kik received explicit warnings in a report from its consultant that regulators could find that the offer and sale of Kin would be an offer and sale of securities," the SEC's document reads.
Speaking to Decrypt, crypto lawyer Gabriel Shapiro said this is one of the strongest parts of the SEC's argument—and perhaps the one that will decide the final outcome of the case.