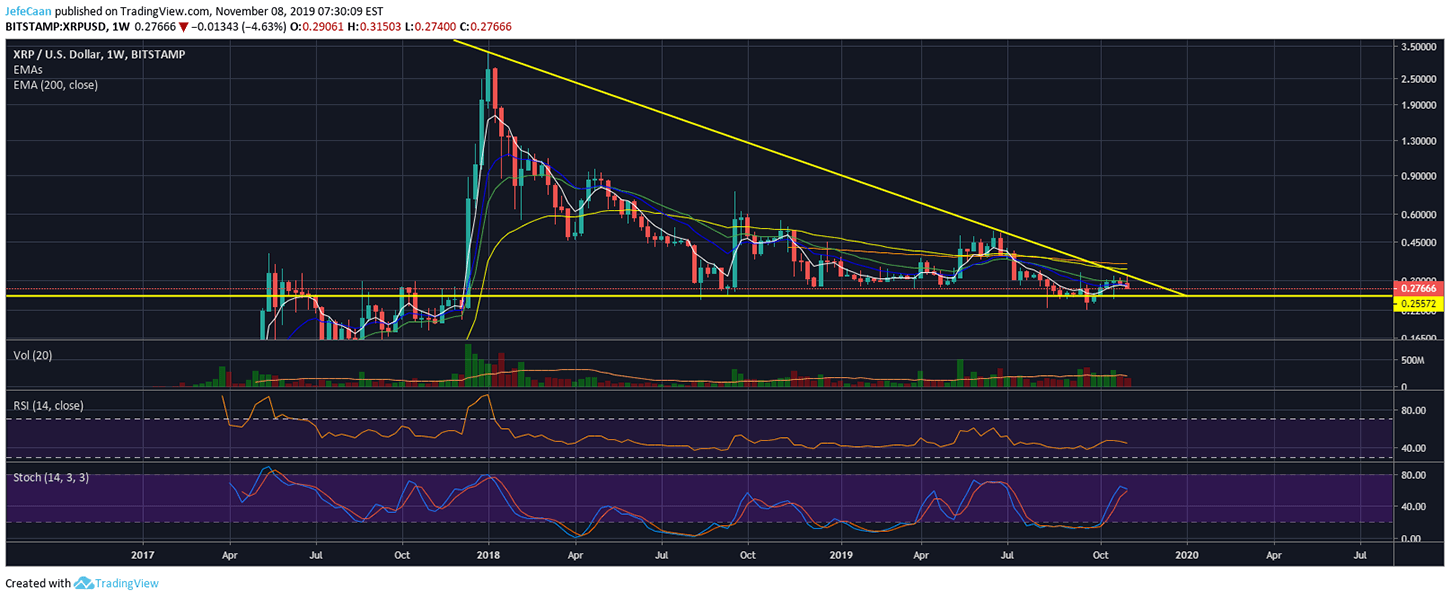 Breaking News / Cryptocoins / Analytics / Ripple
Ripple (XRP) is on the verge of a big move. The price took almost two years to arrive at this decision point. What happens from this point forward is going to be of extreme significance. Historically, we have seen descending triangles lead to declines and if the same happens here then we might be looking at a prolonged downtrend in XRP/USD. On the other hand, if we see the price break out of the descending triangle to rally higher and begin another uptrend, we might be looking at another bullish cycle. However, the probability of that remains very low at this point. That being said, I would not expect this breakout to be so straightforward. It is very likely to confuse traders short term.

We have seen Ripple (XRP) make big moves in the past and it would not be surprising to see it attempt a fake out to break the descending triangle to the upside to be eventually followed by a large downtrend. In any case, it is very important to remain focused on this triangle. If XRP/USD breaks below support, it would be extremely bearish as the price would then have to take a very long time to test and break past this support turned resistance again. Stochastic RSI on the weekly time frame is also signaling a potential bearish crossover at this point. We would still need to wait for confirmation to see how it plays out but so far the setup remains bearish and we need to consider it as such. Until and unless we see a break past the trend line resistance, I remain bearish both short term and long term on Ripple (XRP).