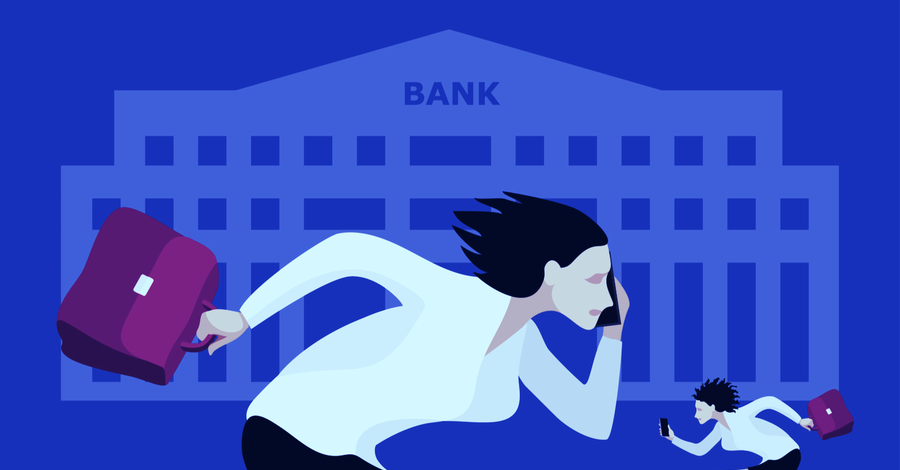 Bitcoin preppers were proven right once again yesterday when the first US bank closed amid the economic collapse caused by the coronavirus crisis.
The Federal Deposit Insurance Corporation, the government corporation that insures America's banks in case of failure, announced on Friday that a West Virginian bank, the First State Bank of Barboursville, was closed by the West Virginia Division of Financial Institutions.
The fallen bank was immediately bought by the MVB Bank Inc., of Fairmont, West Virginia. Its four branches will reopen as branches of MVB Bank on Saturday, according to the FDIC. 
The bank had been struggling with "longstanding capital and asset quality issues" since 2015, said the FDIC in its press release. A financial report at the end of 2019 "indicated capital levels were too low to allow continued operations under federal and state law."
The FDIC insures each customer of doomed banks with up to $250,000. It has a $100 billion line of credit with the US Treasury. MVB Bank bought up most of the bank's assets, but the closure will still cost the FDIC $46.8 million.
The FDIC was set up to cover Americans in the case of a bank run. It was set up in 1933—in the depths of the Great Depression—and has ensured that American depositors have never lost a penny since. 
Please don't go
Last week, the FDIC put out an infomercial advising people to not withdraw all their cash from banks amid the coronavirus pandemic.  
Can't place my finger on it, but something about this video is not inspiring me with confidence in the banking system. https://t.co/8BRzoEJSfT
— Mati Greenspan (tweets are not trading advice) (@MatiGreenspan) March 24,