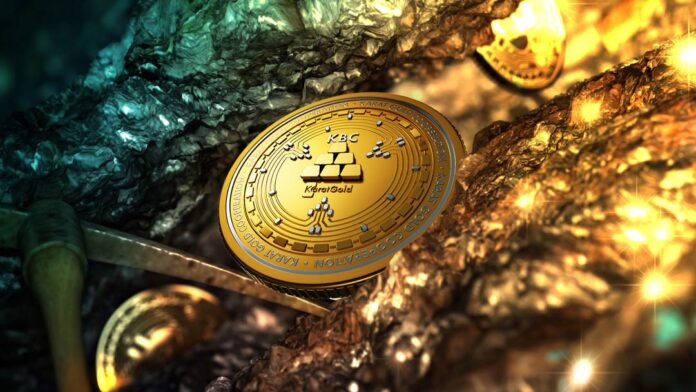 Although a lack of regulation and anonymity almost certainly helped the cryptocurrency industry rise to prominence in its early days, the same appears to be the opposite in 2019.
Could a lack of transparency and excess privacy be hindering the growth of the cryptocurrency space? It appears so.
It is about time to take a closer look at the regulatory state of the cryptocurrency space, and also at the victims of missing regulations, which will be examined using the Karatbars case study.
Though the crypto market has undoubtedly blossomed in recent years, it is still lagging significantly behind most other financial markets in several key ways. Perhaps the most concerning way that the crypto market differs from most other markets is the sheer lack of regulation and accountability.
In this industry, anonymity has become somewhat of the norm and is something that is celebrated as evidence of freedom the old ways of doing things. However, while this ability to remain private did help the industry grow in the beginning, with the advent of the first cryptocurrencies, it can be argued that this is now starting to hinder its development.
After all, with many cryptocurrency companies lacking a public list of stakeholders, hiding their company registration details, and having no central headquarters, it is difficult to build and maintain a sense of trust with end-users, investors, and interested parties.
Perhaps the easiest way to see why this can be a problem is by looking at the recent trend of anonymous defamation in the cryptocurrency space. As of 2019, it is a dangerously easy process to use a wide variety of cryptocurrency news outlets to publish propaganda and spread falsities, which can make it a dangerous territory.
While in most other industries, this would be quickly met with defamation lawsuits and libel charges, doing so in the cryptocurrency niche is next to impossible—leaving good projects exposed without any means to defend themselves.
Case: Karatbars
Despite being arguably one of the biggest success stories of the nascent blockchain and cryptocurrency industry, Karatbars has been subject to more than its fair share of attacks.
Karatbars was initially founded back in 2011 by Senator Harald Seiz. As an early pioneer in the industry, Seiz recognized a strong need to bridge the cryptocurrency and traditional financial industries, while making gold much more accessible as both a store of value and payment method.
Since then, Karatbars has gone on to release a plethora of products that have achieved international success, including a gold-linked coin — attracting well over 750,000 customers in close to 150 countries in the process.
However, a whole host of negative press has been published across several media outlets regarding Karatbars, spreading misinformation, outright lies, and other content designed with the sole purpose of damaging the brand.
Of course, the great majority of this content was published by even prominent crypto news outlets without so much as fact-checking and was published under the accounts of non-existent authors. 
Who might prepare such a smear campaign? In an industry where it is possible to achieve so much with almost no trail, it genuinely could be almost anybody. However, as always, the most likely candidates are scorned ex-business partners, major competitors, and extortionists. Karatbars International recently released a detailed statement on who they suspect to be behind the attacks.
On October 4, 2019, an article that is claiming, among other things, that Karatbars is being investigated by Florida regulators, has surfaced on CoinDesk. Moreover, the author of the article in question goes on to state that Karatbars did not respond to CoinDesk's requests for comment, adding that "we will update the article if we hear back."
However, Karatbars never received any such requests and, thus, was not able to respond to the accusations before the article was published. Consequently, no statement from Karatbars could have been included in the article, even if the author would have wanted to include one. However, the author deliberately decided to include that sentence anyway.
Looking at the situation, one might get the impression that this is yet another article that is part of a campaign that is trying to paint a bad picture of Karatbars. Certain people, who are trying to tarnish Karatbars' reputation and damage its business, have published many articles like this in the past. Fortunately, these articles could, mostly, already be deleted by taking legal steps.
A closer look
First off, the article claims that Karatbars is being investigated by Florida regulators. However, we are not aware of any such investigation taking place, and we do not know where the author got that information from.
"[…]neither Karat Coin nor Karatbars International are under investigation of the Office of Financial Regulation and there are no judgments pending or issued against either of the two entities," 
Said Anna Krimshtein, who is the head of Karatbars' legal department in Florida, in a recent letter to CoinDesk.
Further, the article mentions that Quebec's Financial Markets Regulator issued a warning for investors in 2014. And there was indeed a legal dispute that was going on in Canada from 2014 to 2016. What the author seemingly forgot to add is the fact that this dispute ended in favor of Karatbars, which is still very successful in Canada. A transcript of the court process is available here.
Another major point that gets brought up is our gold mine in Madagascar. The author claims that this mine is not real. However, the documents regarding Karat's gold mine are completely transparent and available on the website. In contrast to what the author makes it out to be, the gold mine is real, and there have actually been positive news reports about it in the past, such as this one.
The Benefits of the Regulations
For the great majority of countries, the legal framework surrounding the cryptocurrency industry can be described as sporadic at best. Most countries have placed a major focus on regulating cryptocurrencies themselves, while completely ignoring businesses that are built around cryptocurrencies, such as crypto news outlets.
Similarly, by increasing transparency in the industry, smaller startups, entrepreneurs, and non-crypto companies will be more inclined to get a foothold in one of the world's fastest-growing industries.
Karatbars founder, Harald Seiz, Karatbars CEO, commented:
"We assume that a former collaborator of ours is behind this malicious attack on our reputation. Unfortunately, the lack of regulators in the market provides an ideal environment for those dealing with illegal and morally questionable things."
"Karatbars calls for more regulations for blockchain and cryptocurrency companies. This begins, for instance, with proper KYC mechanisms, as practiced by Karatbars' dedicated KYC team," Seiz said.
Overall, by regulating and bringing increased transparency to the industry, we make it more approachable to businesses of all sizes, while giving those who entered early an opportunity to set the standard and show that further regulations should be favorable, rather than restrictive.
A Look into the Future
Karatbars is committed to a regulated crypto market. About 20 years ago, when the "Neue Markt" was listed on the German stock market, comparable manipulations were being carried out by fraudsters. Only the regulated stock market could finally curb these things. It should also be noted that these manipulators preferably act and spread fake news on the weekend, especially at times when authorities do not work. They are working with perfidious tricks that can only be stopped by more regulation.
Blockchain technology is the future, and it will not be too long before the crypto market is finally properly regulated so that companies with great ideas or products no longer fall victim to anonymous, criminal acts.
We think that that this whole debacle clearly shows that this market needs more and better regulation. It should not be possible to get away with stealing 400 million coins and starting a smear campaign, which is why we will continue to fight against wrongdoings such as these. We demand more transparency and regulation for this market. It can not go on like this.