EUR/USD just formed a double top which is a sign of weakness in the forex pair that has a strong impact on the price of Bitcoin (BTC). The pair could decline to the 100 EMA next to find temporary support as it did just before but it is expected to decline much lower now that it has topped out. This pair has been seen to strongly impact the price of Bitcoin (BTC) because a rise or fall in this pair has a strong impact on the strength of dollar which in turn affects the price of Bitcoin (BTC) in dollar terms. We saw EUR/USD fail to effectively break out of the falling wedge which has now raised the probability of the pair falling back into this wedge towards the trend line support.

The vast majority of retail traders are still very optimistic on Bitcoin (BTC). We have yet to see a meaningful decline in the market while the Longs/Shorts ratio has neared all-time high. Expecting the price of Bitcoin (BTC) to rally further would be expecting the beginning of a new uptrend because that would mean the price breaking out of the current descending channel. This would be something very bullish which in my opinion would not be happening while institutions are getting out of the market. The price of Bitcoin (BTC) has been trading sideways for the most part the past few days. It has yet to take a decisive direction but it will soon have to make a decision. The price action clearly shows how the big players are systemically dumping on retail traders but that does not seem to have impacted sentiment.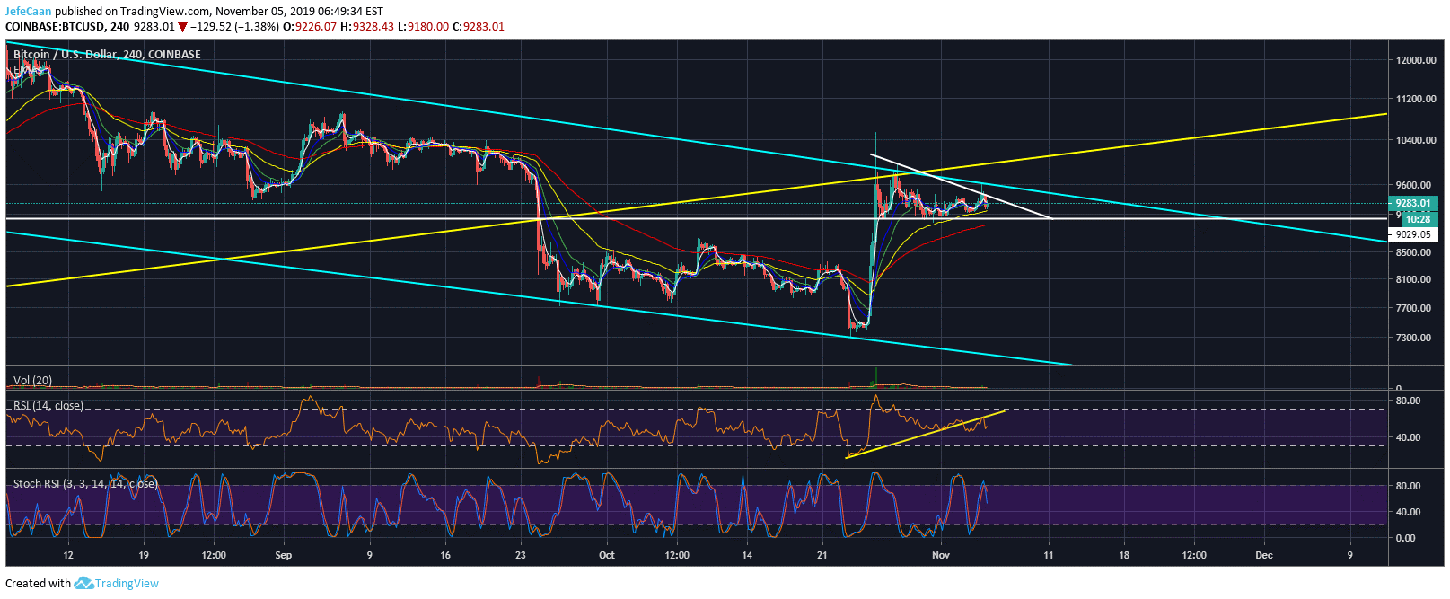 The 4H chart for BTC/USD now shows that the price will soon have to either break past this descending channel or decline to the bottom of it.