Ethereum (ETH) remains in an uptrend against Bitcoin (BTC) despite recent bearish developments. We have now see ETH/BTC decline to a key trend line support on the 4H time frame. This is now a point where we could expect further upside as the price is already trading above the key 38.2% fib extension level. Ethereum (ETH) like other altcoins recently broke past key resistance levels against Bitcoin (BTC) but just before it could go much higher the market started to take a turn for the downside. Considering that ETH/BTC is still trading above the 200 EMA on the 4H time frame, we remain optimistic about further upside from here. 

The last time Ethereum (ETH) was in an uptrend against Bitcoin (BTC), we saw the altcoin market rally as a whole and Bitcoin (BTC) lagged behind. However, that uptrend was broken last month when ETH/BTC crashed below the 200 MA. Now that it has found support on the 200 MA, a rally like the one we saw in September could come into effect. This would give cryptocurrencies like Ethereum (ETH) the opportunity to complete their uptrend against Bitcoin (BTC) and reach the 200 day moving average which has still not been tested. We can expect a downtrend after that retest but for now the odds of a rally from current levels look appear much better.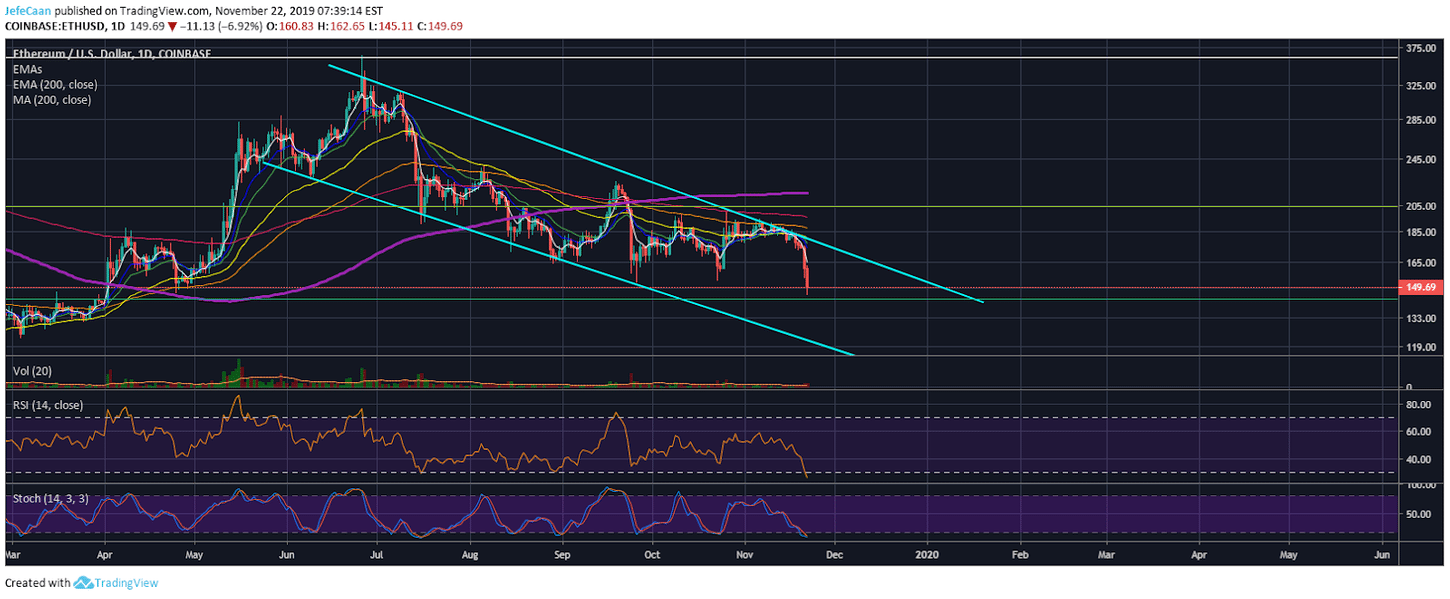 The daily chart for ETH/USD shows that any rally in Ethereum (ETH) against Bitcoin (BTC) at this point should be considered as a short term bullish development in the midst of a bear market. It is important not to lose sight of the big picture regardless of how bullish the price might be from here on out.