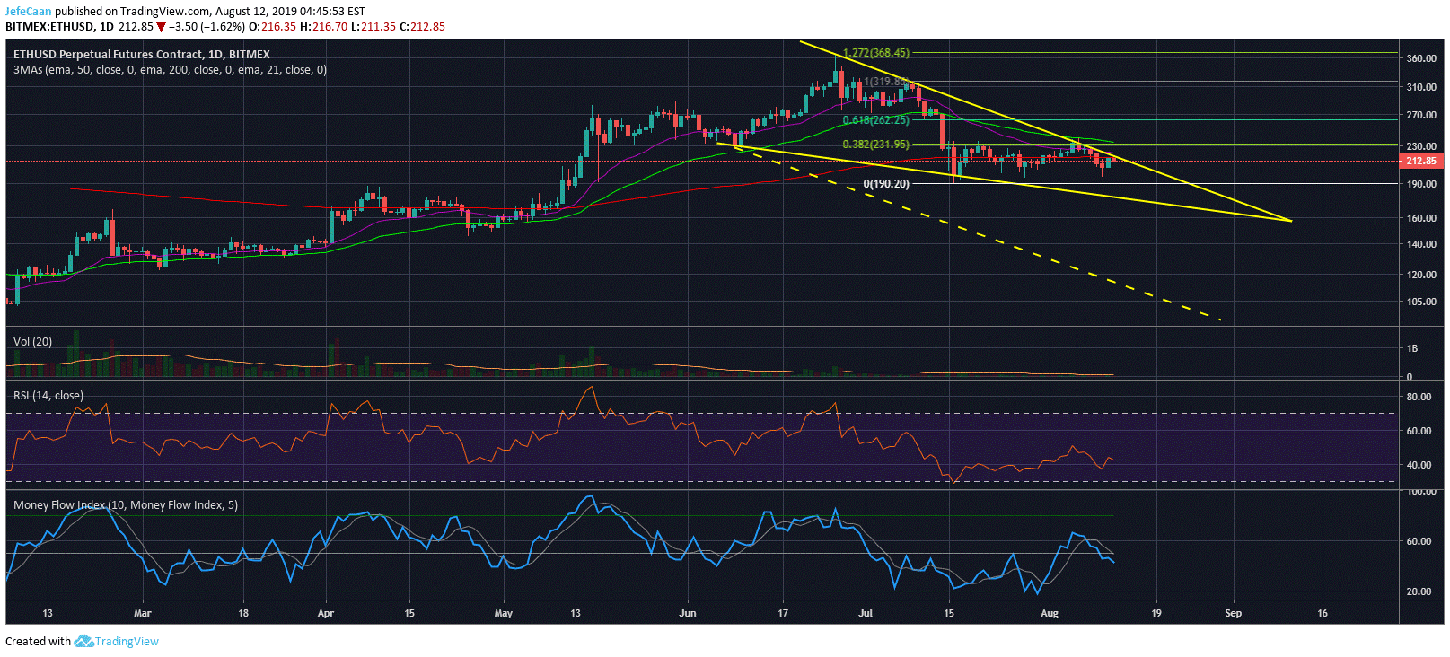 Ethereum / Breaking News / Analytics
Ethereum (ETH) is ready to decline even under the bullish case. As much as the bulls would like to think that the price is going to shoot past the strong trend line resistance shown on the daily chart for ETH/USD, I think the next few days are going to show them that it is not going to happen. Instead, they will see that the price is declining and when that begins to happen, you will see a lot of popular accounts on Twitter drawing this falling wedge on their charts. Now, there is a descending channel that could be drawn as well but considering that the price did not fall down to it and rallied straight towards the trend line resistance, I would not lay too much emphasis on this channel.

The price had a hard time rallying past the 38.2% fib retracement level even without the trend line resistance but now it has become even more difficult and a fall towards the bottom of the falling wedge is not only probable but a lot of traders would be willing to make their peace with it in anticipation of a big move to the upside from there. To be fair to the bulls, I agree with that. I do believe that the price is going to break out of this falling wedge and test the 38.2% fib retracement level once again. I don't think it is going to happen at this point but it is very likely to happen after the price starts a recovery from the bottom of the falling wedge. It is pertinent to note that longs vs. shorts ratio for Ethereum (ETH) still remains 80% to 20% in favor of the bulls.