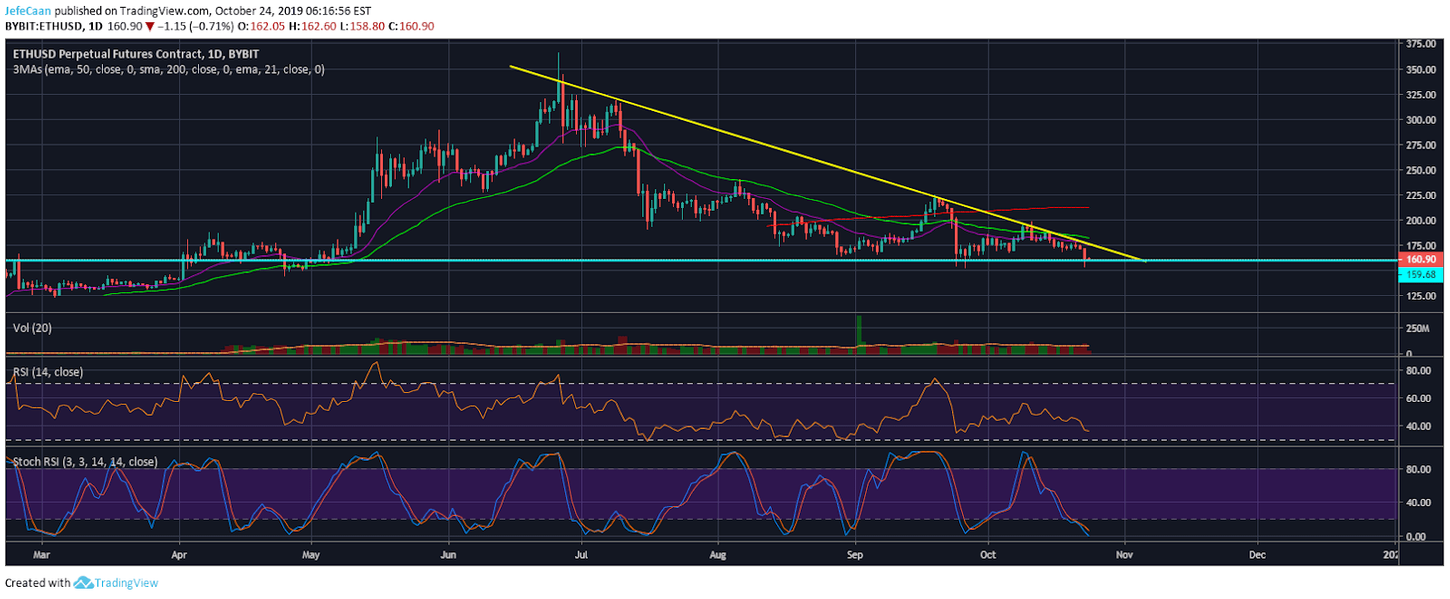 Ethereum / Breaking News / Analytics
There is a descending triangle on Ethereum (ETH) that would give most retail bears good reason not to close their shorts. Until recently, this descending triangle was more of a symmetrical triangle but after the recent crash, it has become a descending triangle. This would lead more retail bears joining in at this point thinking the price is ready to crash below $160 from here down to finally begin the long anticipated downtrend. The bears have been waiting for this downtrend for a long time but in times like these a little more patience would prove to be a lot more fruitful and hastiness may prove to be devastating. Everyone can spot this descending triangle on the chart and most traders know descending triangles break to the downside most of the time. 

However, what most traders don't realize is that descending triangles might eventually break to the downside but we have seen countless cases of descending triangles being invalidated in the past. The reason why that has happened is because the setups were too obvious like the one we see now on the daily chart for ETH/USD. If the price were to decline here, it would be too simple and easy. This is seldom how it happens in this market. The most probable scenario is that the price might trade sideways for a while to let shorts stack up. Then when everyone is short, we might see a big move to the upside to liquidate most of the greedy retail shorts. After that, we will see the downtrend begin.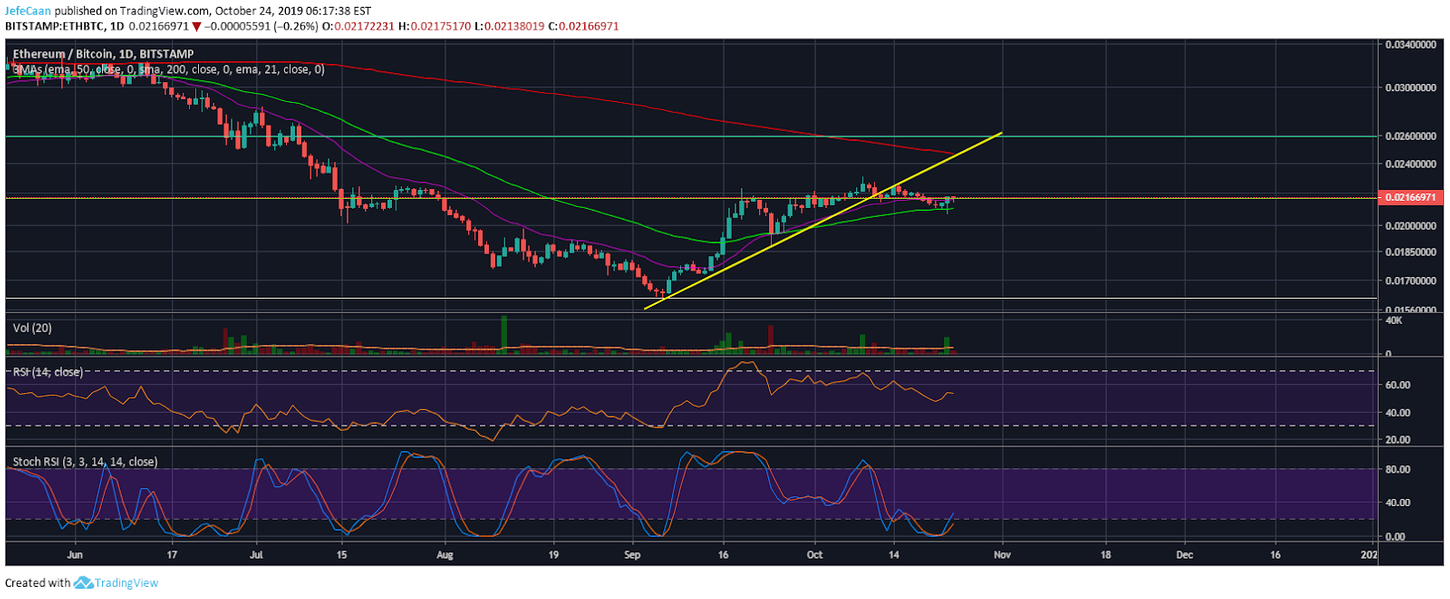 Most of you would have noticed that Ethereum (ETH) did not fall like most altcoins during the recent crash.