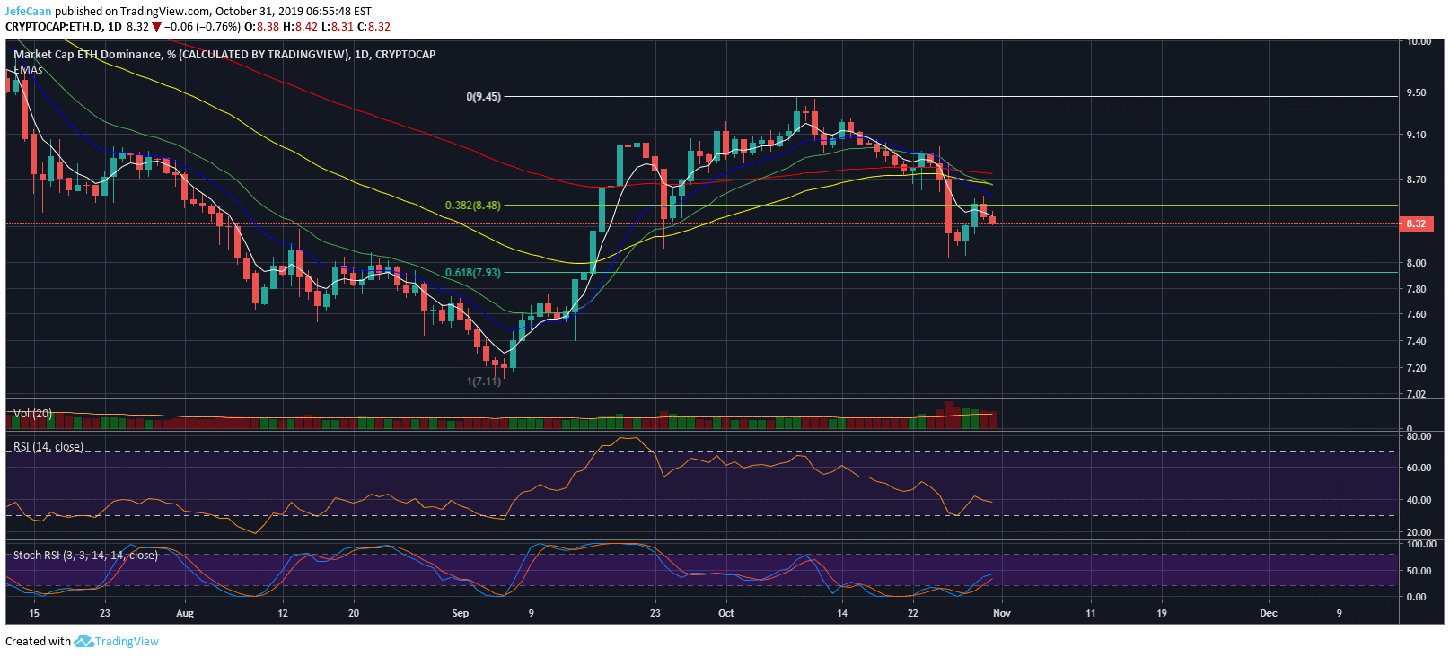 Ethereum / Breaking News / Analytics
Ethereum dominance (ETH.D) has declined below the key 38.2% fib extension level and has now entered a bear trend. We expect Ethereum dominance to decline sharply in the days and weeks ahead. The next level of support for Ethereum Dominance (ETH.D) is the 61.8% but long term it is likely to decline much lower. As Bitcoin dominance continues to rise, we would see Ethereum and other altcoins experience more pain. Most altcoins recently declined below key support levels against Bitcoin (BTC). As the market enters another downtrend, we will see more cryptocurrencies experience further pain and eventually most blockchain projects that do not have a good use case would be wiped off the market.

The cryptocurrency market is a nascent market but unlike startups, most cryptocurrencies in this market are not backed by any business. In other words, you are not buying stake in the business by buying those coins. This raises serious concerns as to the valuation of most of the projects. Even though cryptocurrencies like Ethereum (ETH) are utility tokens that do not have to be backed by a business or provide stake in the company, it is still a fair question whether the token is worth its current price. In my opinion, it still quite overpriced considering the utility of the network and the overall demand. We now have other blockchains that can do what Ethereum (ETH) is doing which does raise the question whether Ethereum (ETH)'s valuation is fair.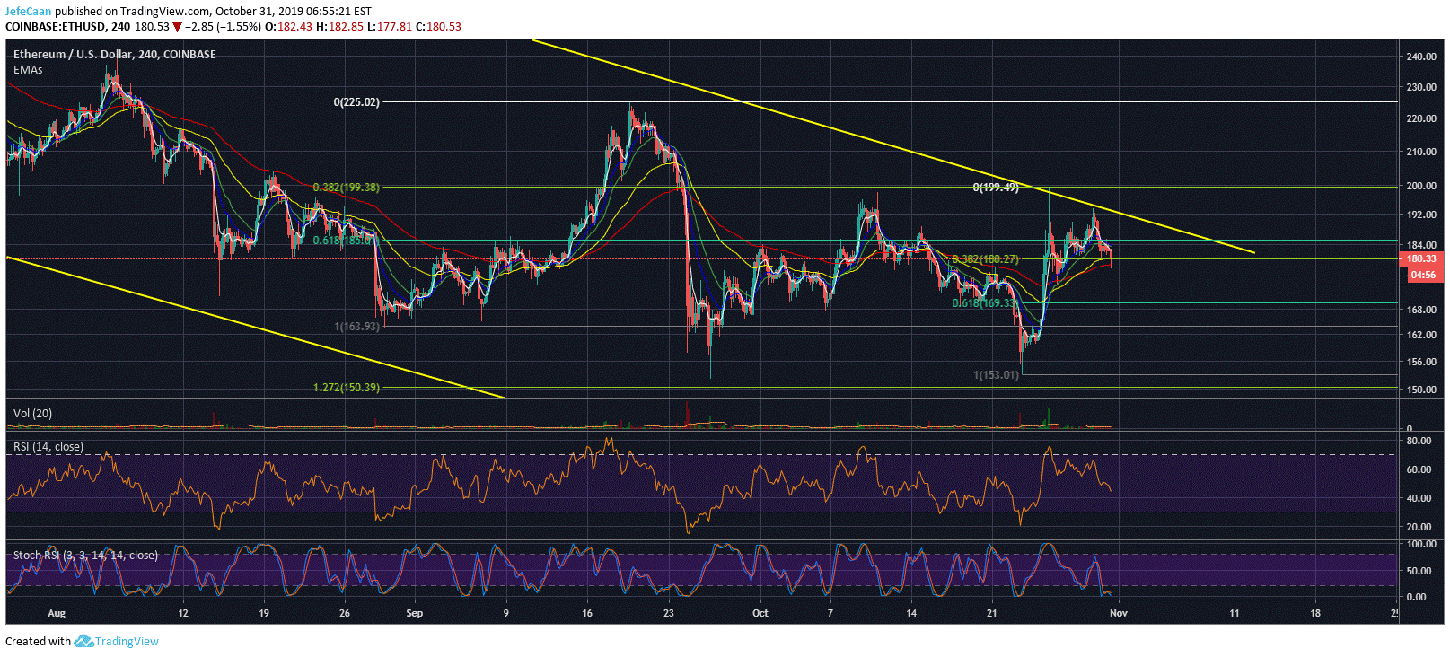 Most of us are aware that Ethereum (ETH) owes much of its rise in valuation to a large number of ICOs conducted on the platform.