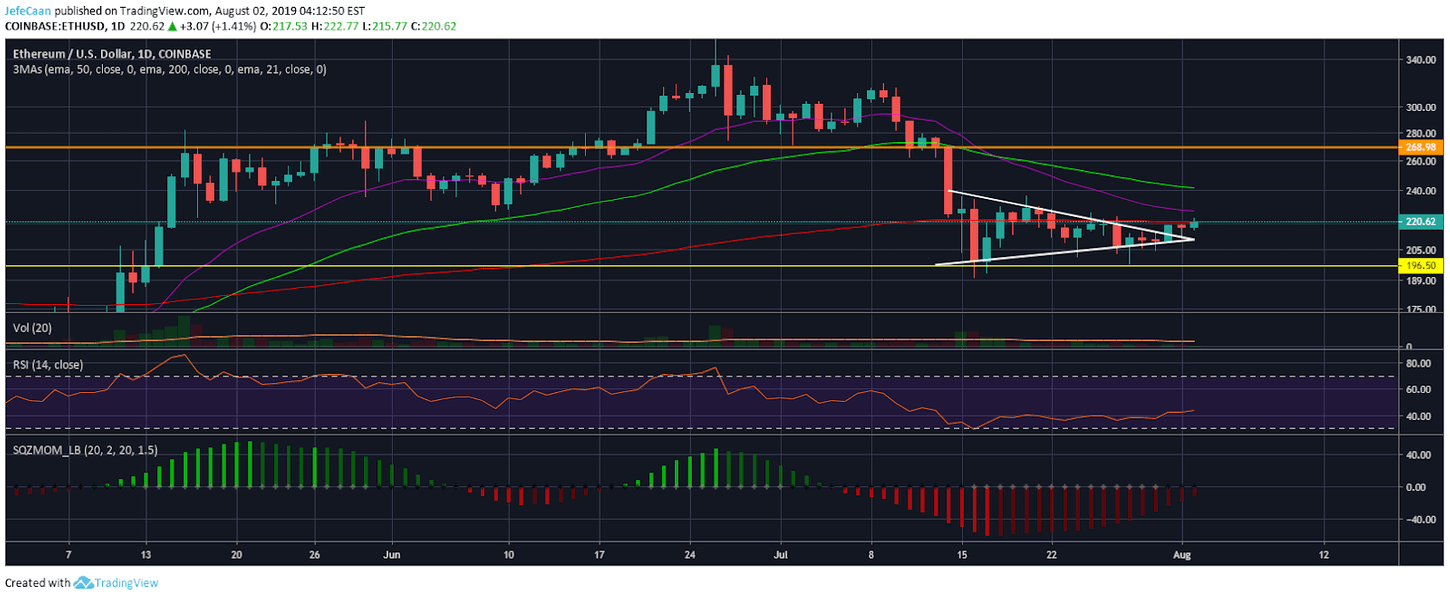 Ethereum / Breaking News / Analytics
Ethereum (ETH) keeps on struggling to break past the 200 day EMA but so far it has had no success. The price did manage to shoot up above the 200 day EMA but it retraced below it quickly leaving a big wick to the upside. If we take a look at the daily chart for ETH/USD, we have seen that the price has broken to the upside from the pennant seen on the chart and is now eyeing further upside. A quick look at the Squeeze Momentum indicator tells us that the bears are on the verge of losing control short term. This means that it is likely that the price might end up shooting as high as the $270 mark before it tops out and begins its downtrend. 

RSI on the daily chart shows that there is plenty of room for such a move. If the price ends up climbing and closing above the 50 day EMA that will be extremely bullish and we might see the price rally straight towards the $270 resistance zone. While the near term outlook for ETH/USD remains more bullish than bearish, it is important to realize that there is not much room for further upside. Besides, the next move to the downside is going to be a quick one and a brutal one which makes chasing the price action here not worth the risk/reward. That being said, investors that are still holding on to their bags might have an opportunity to dollar cost average their sells. Just as it is not a good idea to buy in one go, it is not a good idea to sell in one go.