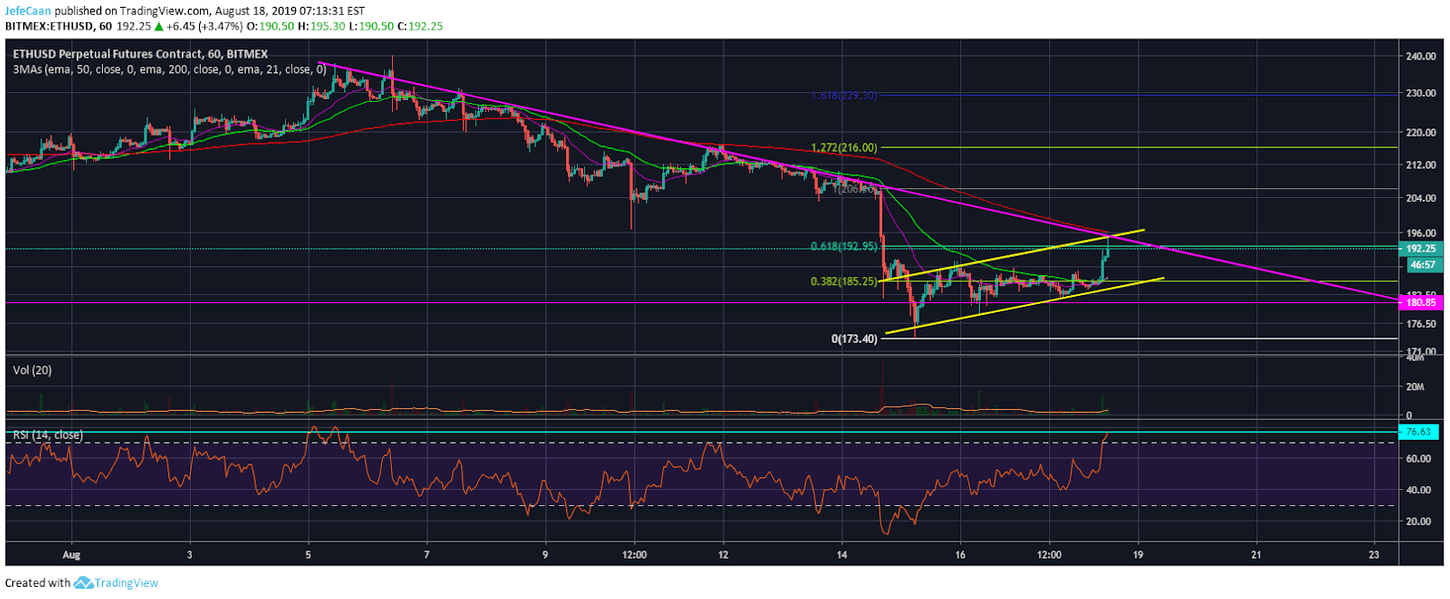 Ethereum / Breaking News / Analytics
Bitcoin (BTC) bulls are fighting a battle and that battle is to prove to the world that Bitcoin (BTC) could be a good hedge during times of crisis and that it can be a store of value. That may be considered a lost battle as well but not as lost as the one Ethereum (ETH) bulls are fighting and in this analysis we will see why. First of all, while Bitcoin (BTC) is hailed as digital gold by some, Ethereum (ETH) is not digital anything. It is just a smart contracts platform that derives its valuation from the high number of useless ICOs that have been accepting ETH as the primary payment method. So, if everyone was buying ETH to partake in ICOs, it is not surprising to see how Ethereum (ETH) became the second largest coin by market capitalization.

Ethereum (ETH) still has an unjustifiable market capitalization and the price still remains in a downtrend. If we take a look at the 1H chart for ETH/USD, it has run into the 61.8% fib retracement level as well as a strong trend line resistance at the same time. Meanwhile, its RSI has shot past 70 and it is trading in a bear flag that could break to the downside anytime now. In the recent past when its RSI was above 70, it was followed by large moves to the downside. The same is expected to happen this time but not just because it has rallied to far too fast. Ethereum (ETH) has run into a confluence of resistance zones and is now in no position to rally higher from here.