Another day, another sad attempt at disinformation. On Monday, The Next Web's (TNW) Hard Fork came out with an article claiming that as much as 98% of Bitcoin SV's (BSV) network activity was "from a dumb weather app."
The story was based on a tweet by a user named Painted Frog, who claimed that WeatherSV—an app that records local weather and climate data on the BSV blockchain—accounted "for 98.4% of BSV transactions over the past 30 days."
The stats, generated by blockchain visualizer Trends.cash platform, showed that WeatherSV generated the most "actions" in the past 30 days, followed by Memo, Open Directory, B, and Money Button, among others.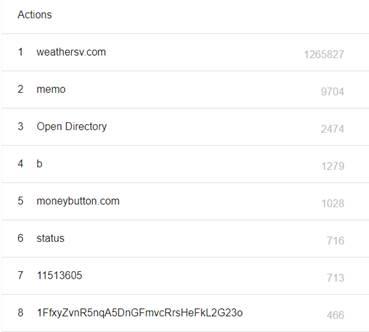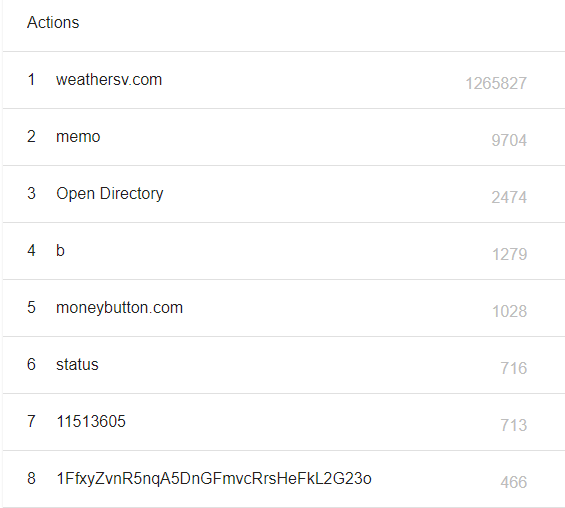 The figures don't lie, but the parties that want to spread FUD often do. Painted Frog, as well as the Hard Fork article, failed to note that the graph didn't include all BSV transactions. As John Goldberg, CTO of Pixel Wallet, explained to CoinGeek: "This website displaying transactions is purely based on OP_return transactions. This website doesn't account for wallets and other outlets for broadcasting transactions on chain."
These transactions are purely bitcom registered protocols using op_return for data transactions. It is not representative of all TX per day and does not mean Money Button has 8 active users per day. DYOR before tweeting nonsense.
— WeatherSV (@sv_weather) June 24, 2019
Bitcoin wallet HandCash, it's worth noting, isn't included in the Trends.cash list.
Wrong perspective
The stats make sense—if taken at face value. The Hard Fork article, however, has taken a wrong perspective because, of course, it also makes sense to pounce on a protocol that represents a threat to the future of other cryptocurrencies despite only launching less than a year ago.