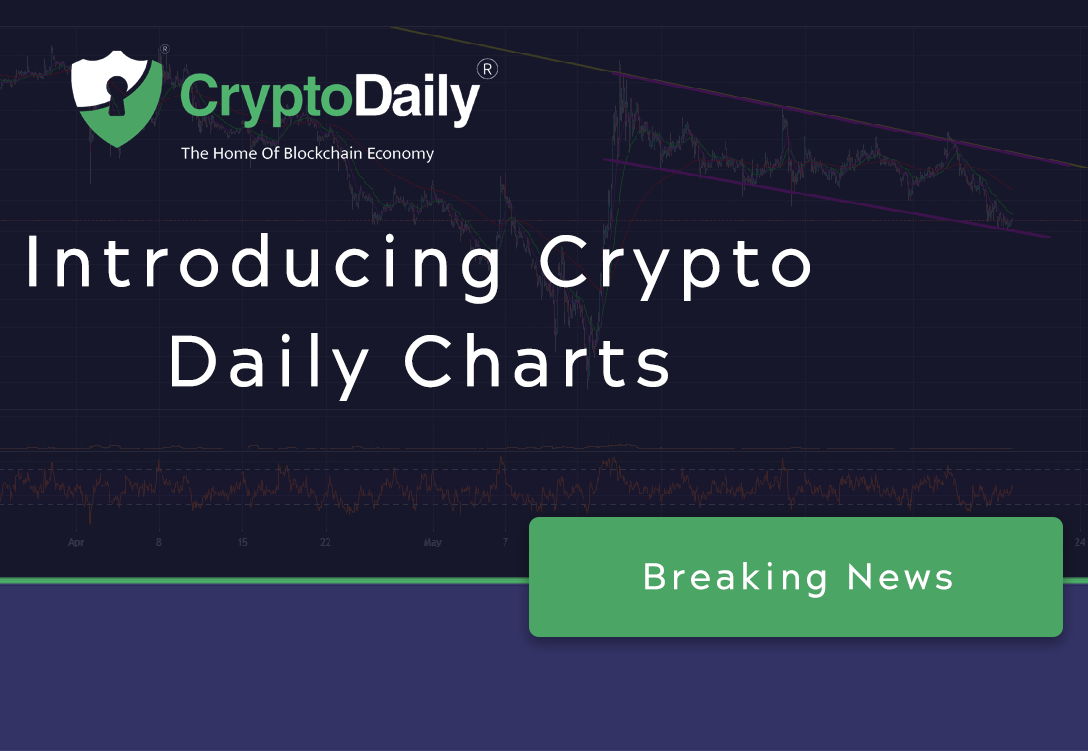 Breaking News / More News
CryptoDaily is extremely proud to announce the launch of cryptocurrency charts on our new website, our latest offering and feature to broaden and expand the types of cryptocurrency resources and information that we provide to our website visitors.  We are very excited about the launch of CryptoDaily Charts for many reasons, especially because we know how important charting is for price discovery and market discovery.
 As many cryptocurrency traders and market-watchers know from their market analysis, cryptocurrencies exhibit very technical trading patterns, similar to other asset classes including foreign exchange (forex) and equities (shares and stocks), just to name a couple.  Charts are therefore the most important trading tool that traders incorporate into their risk management strategies – when and at what prices to buy and sell cryptocurrencies.
Our loyal readers may have noticed that we strengthened our coverage of technical analysis earlier this year, thanks to our resident technical analysts and market commentators including Jefe Caan and Sally Ho. As a result, our readership and viewership across many language groups and many countries have expanded significantly. We are now able to complement this expanded market commentary with interactive cryptocurrency trading charts that offer charting resources for more than 40 cryptocurrency markets.  This is just the start, as CryptoDaily plans to offer charting capabilities covering many more markets.
Our charting users will appreciate the technical indicators, drawing tools, and other features on our charts. We think they are among the best charts in the industry, and we are pleased to be introducing them now.  Charting users will also have the ability to interactively share their own technical analysis and trading observations with other users, something we refer to as "social charting." In using charts offered in other applications and websites,