There may have never been a better time to get involved in the crypto space then right now. Well, except for when Bitcoins were trading for pennies, but that is besides the point. Now is probably the second best time to get into Bitcoin and cryptocurrencies. With all the competition amongst all the investor-funded startups that are bleeding money at the hopes of user adoption and profitability, you should take advantage of the vast array of signup opportunities at your fingertips while the market is hot.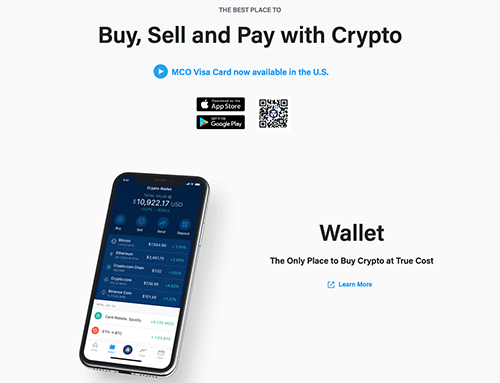 Crypto.com has recently been making a big push to get your attention amongst all the heated competition in the crypto exchange space lately. Their model, however, is quite an effective one. Yes, they offer new customers $50 for signing up for their new exchange, but there are a few other great opportunities to take advantage of. For starters, they have credit cards with some amazing incentives.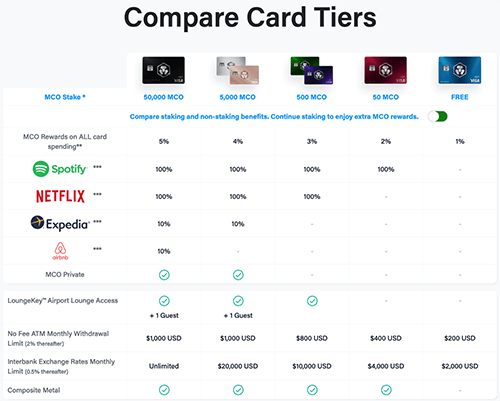 When you sign up with Crypto.com you have the opportunity to apply for one of their MCO VISA cards. All of their cards offer crypto back to your Crypto.com MCO wallet. MCO is Crypto.com's own cryptocurrency which is exchangeable for 7 fiat currencies and/or 32 cryptocurrencies. This is a gamechanger for folks looking to stack passively and diversify their fiat and crypto holdings. Further, their higher tiered credit cards offer full rebates for services like Spotify, and Netflix, and 10% rebates for Expedia, and AirBNB. Also, if you are a jetsetter, you can get access to some fancy airport lounges for you and a friend.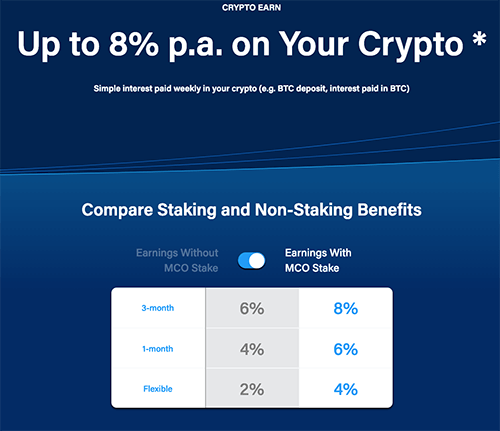 Crypto.com also gives customers an opportunity to earn interest off their crypto.