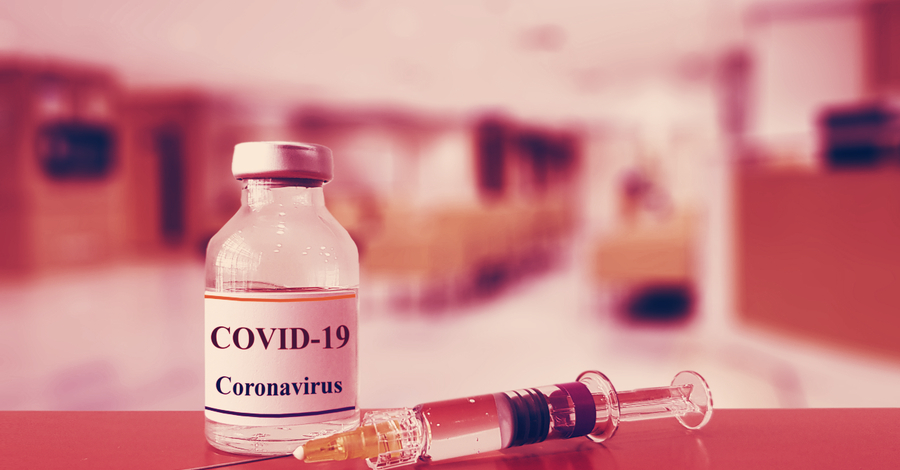 Dark web merchants aren't necessarily known for their scruples. And if it has an asking price, the dark web has a market for it.
It should come as no surprise, then, that during the fever pitch of the coronavirus pandemic, some vendors are peddling the 21st century equivalent of snake oil.
According to data accumulated by the team at darknet search engine DarkOwl, there's been a surge in listings on the Internet's grimy underbelly for COVID-19 "vaccines" and related paraphernalia—like samples of coronavirus-infected sputum and blood.
Dark web marketplace bans sale of fake COVID-19 vaccines for Bitcoin
"The most recent pandemic related scam to surface on the dark web is a hidden service dedicated to the COVID-19 vaccine," a DarkOwl report shared with Decrypt reads.
One notable example includes an advertisement on a private vendor page for a vaccine engineered by Israeli scientists. "God bless Israelites!" the post exclaims. Written in somewhat-disjointed English, the post encourages readers to share and includes a checkout page. A single order includes 10 "vaccines" vials for the low price of $99 (about how much you'd need to buy N95 masks—which, incidentally, vendors are also selling on the darkweb.)
Coincidentally, that's not the only advertisement from an Israeli-sourced cure. DarkOwl found another post by a user "buddrugtrade" earlier in March that promised false mana from the Holy Land.
But the "God bless Israelites!" post standouts in terms of complexity among its peers: the listing actually has a checkout page, unlike other posts, and requests an address for shipment. Other darknet market posts, by comparison, only include a Bitcoin payment button.
A coronavirus scam peddling a fake vaccine on the dark web. » Read Full Article «