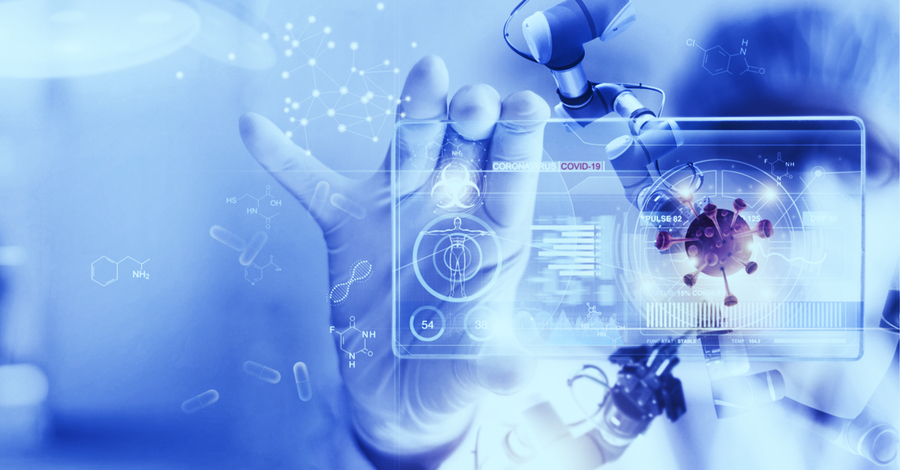 It's a well-worn joke that working on Ethereum is like building the plane while it's mid-air. The same might be said of responding to the coronavirus pandemic.
ConsenSys Health, the ConsenSys spin-off focused on using technology to improve the healthcare industry, announced today that it has put together the Stop COVID-19 Hackathon. The initiative is so fresh that—as of this morning—it's not yet taking sign-ups, though the event is scheduled to start April 13. (Disclosure: ConsenSys funds Decrypt.)
Slated to last until May 11, the virtual hackathon is part of a desire to "[leverage] blockchain and other emerging technologies to improve data access and veracity for researchers, healthcare experts, and life sciences professionals attempting to better understand and stop COVID-19 and prevent future pandemics," according to a press release shared with Decrypt.
The hackathon can be divided into three broad steps: bring technologists and health experts together, get them moving in the right direction to stop the disease, and create solutions that improve public health within the Web 3.0 ethos. That is, they have to embrace privacy and security.
More specifically, Heather Leigh Flannery​, founder and CEO of ConsenSys Health, said, "The core of our effort is to leverage converging innovations like blockchain, tokenization, zero-knowledge cryptography, and federated machine learning to advance immediate and long-term public health goals while preserving individual privacy."
The event is co-sponsored by Gitcoin, Hyperledger, ConsenSys, One Million Developers, and OpenMined. Ethereum, Hyperledger, and OpenMined are all open-source. Because Gitcoin is hosting the hackathon, participants have a chance to find funding via the platform. Winning projects can also receive funding through ConsenSys Health or ConsenSys grants.
Coronavirus ventilators and masks get funding on Ethereum
Judges include ConsenSys founder and CEO Joseph Lubin,