With the CoinGeek Seoul Conference 2019 fast approaching, South Korea's capital is set for an influx of visitors from the crypto community. Developers, entrepreneurs and academics from around the world will descend on the city for the event this October 1-2 to learn more about Bitcoin SV and the world's new money.
Many will visit Seoul for the very first time. If that's you, there are a few useful tips you can bear in mind while you're there to make the most of your time in South Korea.
There are several ways to get to the Le Meridien Hotel, located in Gangnam, from Incheon International Airport. The airport shuttle service runs from 5 a.m. to 6:30 a.m. Monday-Sunday, and costs KRW16,000 (US$14) one-way. Taking a taxi from the airport to the hotel will cost about KRW57,000 (US$50), while take the subway will cost KRW4,250 (US$4). Alternatively, visitors can call the hotel and request for a pick-up service for KRW190,000 (US$160) one-way. Check out the exchange rates here.
Seoul benefits from one of the world's most impressive transport networks, with comprehensive train, subway and bus route coverage across the city. For the first time visitor, navigating these options can be confusing—step up apps like Subway Korea (Jihachul) and Kakao Metro.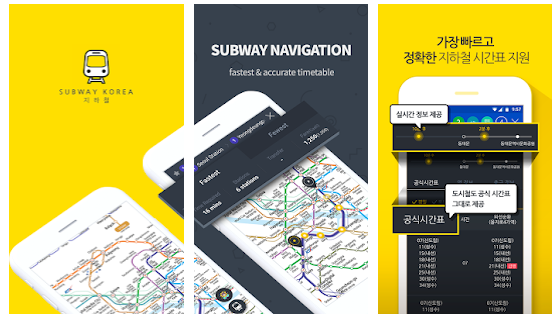 Available in English, Japanese and Korean, the Jihachul app covers subway and train routes across Seoul and beyond, helping visitors make sense of how best to move from A to B. Simply tap your start and end points to learn the quickest route, the travel time, ticket cost and other useful information – including how to find toilets within each station.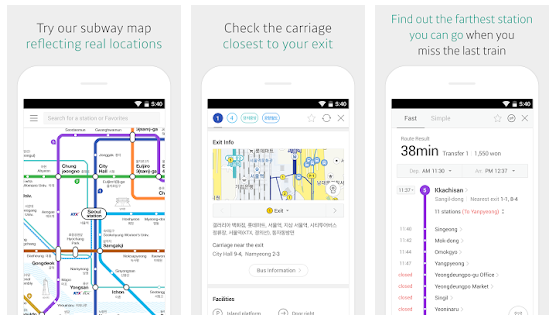 Kakao Metro offers similar functionality,