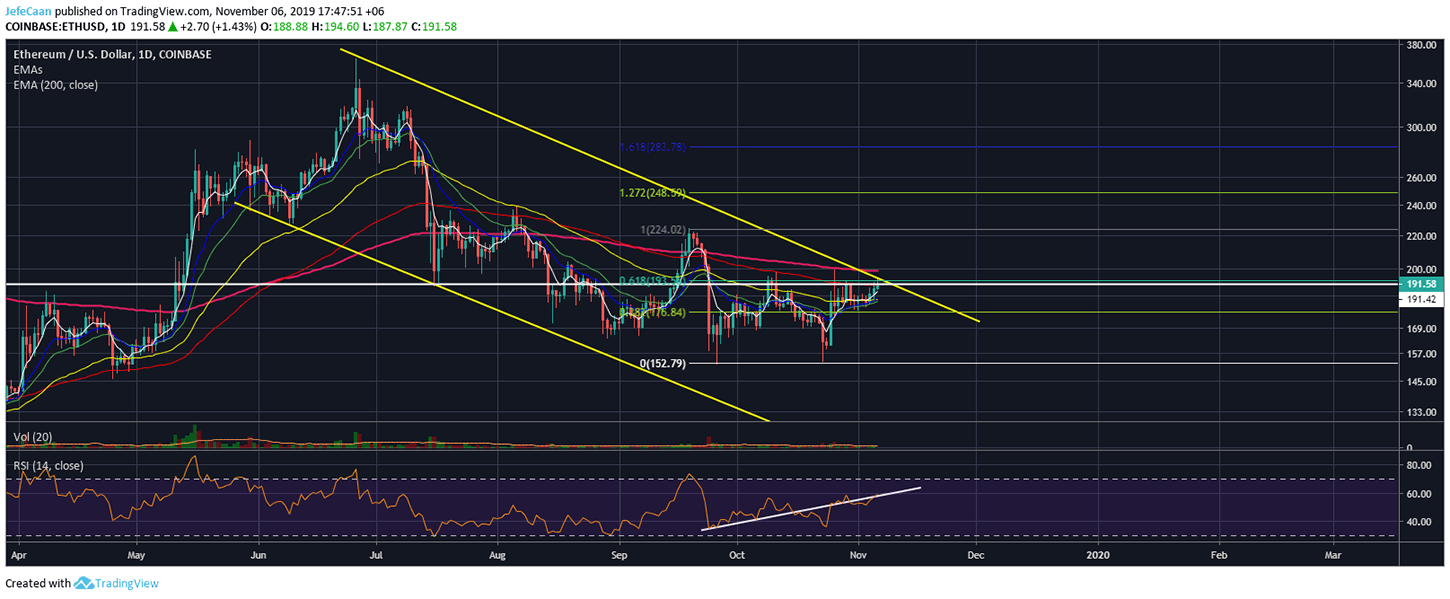 Ethereum / Breaking News / Analytics
Ethereum (ETH) remains within a descending channel. The price has seen a lot of bullishness short term that has many traders hoping for a break past the descending channel. Hoping and wishing is a very dangerous game in this market. If you are counting on hope for the price to do something then you are very likely to make a bad decision. It is therefore a good idea to have an understanding of what is going on and what might happen but not to base investment decisions on hoping or wishing. Speaking of what is going on ETH/USD has just run into the 61.8% fib retracement level as we can see on the daily chart. This is around the $194.43 mark and has been a strong resistance level in the past.

We saw a short lived break past it but it was soon reversed as the 4H candle closed below it. It is important to note that we would still need to see confirmation of a close below this level to expect bearish continuation within the descending channel. So far, we have no reason to be bullish on Ethereum (ETH) at this point because the odds of it declining into the descending channel are much higher. The next decline from here could be a quick one and we might see the price decline below $160 to find temporary support potentially around the $144 mark. It will eventually have to decline further to reach the bottom of the descending channel. On the other hand, if we see the descending channel break, we would be looking at a rally towards $249.85 from here.