What CryptoDaily and Blockchance have in common is a vision of a possible world of tomorrow and the resulting common mission. The mission to cover and empower the Blockchain Economy on a global scale to change the world to a better place. That's why we strengthen each other to maximize our impact and outcome. We unite our smart brains to serve one goal and to work on the really meaningful challenges of our time.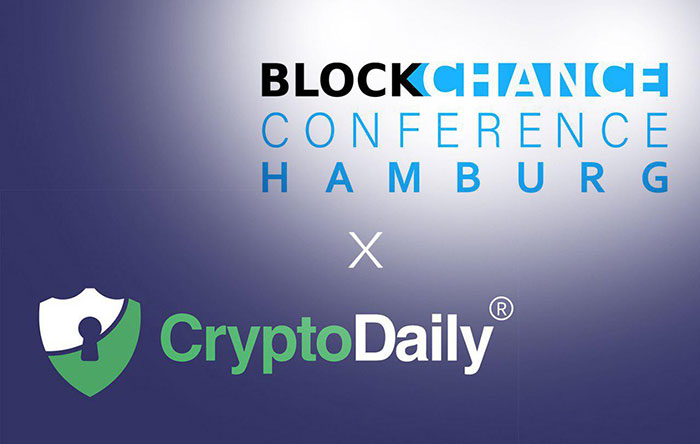 The partnership between Blockchance and CryptoDaily includes joint press work, storytelling and community building. CryptoDaily CSO Pascal van Knijjff will talk about this partnership, the future of the media landscape and the future of society at the Blockchance Conference 2019.
"One of the main things that makes us excited to wake up each morning, is the fact that we get to encourage and empower the Daily use of Blockchain and CryptoCurrency.We want to make our medium a place where we can amplify the message of like minded people and initiatives. Blockchance is one great example of an initiative that we not only endorse, but also want give prime placement and exposure on our platform" ​said Pascal van Knijff CSO of CryptoDaily.
"Fabian's vision to proliferate the use of Blockchain Technology throughout society and beyond is contagious to say the least, and we're excited to partner up and keep our audience appraised of some of the exciting things Blockchance is doing" he continued.
The First Mayor of the Free and Hanseatic City of Hamburg, Peter Tschentscher ,is the patron of the 2019 conference. ​The key topics of the conference are the economic perspectives and social changes brought to us by decentralized database technology. The 2-day Blockchance Conference will bring together IT experts and scientists,