Bitwise Asset Management, the cryptocurrency asset manager that has been awaiting approval for a bitcoin exchange-traded fund (ETF), has once again tried to convince the U.S. Securities and Exchange Commission (SEC) on the product.
In a new presentation, delivered to three SEC Commissioners – Hester Peirce, Robert Jackson Jr., and Elad Roisman, Bitwise said that the bitcoin spot market has "materially improved" and become "efficient" in the past two years.
"A lot of people have a view of the crypto market that is anchored somewhere in the past … maybe in Silk Road, maybe in the 2018 bear market," Matt Hougan, global head of research at Bitwise, told The Block. "The reality is that the market has become truly institutional in nature, with very tight arbitrage between real exchanges, major advances in custody, and the growth of a large, regulated futures market."
The regulated futures market has become "significant," said Bitwise, with the average daily volume for bitcoin futures on the CME exchange at ~$235 million in August 2019. The bitcoin custody market has also become "fully institutional," the firm added.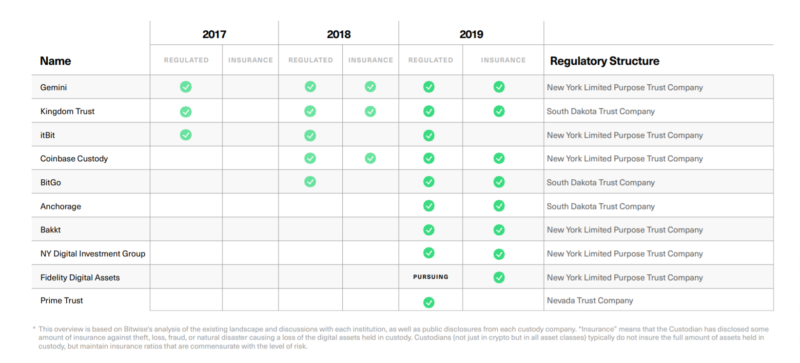 No green light yet 
The SEC has so far postponed decisions on several bitcoin ETF proposals. Just last week, VanEck and SolidX withdrew their proposal even before the SEC's final deadline of approval or rejection on Oct. 18.
Bitwise, on the other hand, is determined, at least for now. The firm initially filed an application for a bitcoin ETF in January of this year. The latest deadline for the SEC to decide on their application is October 13. "The questions [the SEC] have asked are hard… The plan is for Bitwise to continue to work on answering those questions irrespective of what happens in October," Bitwise COO,