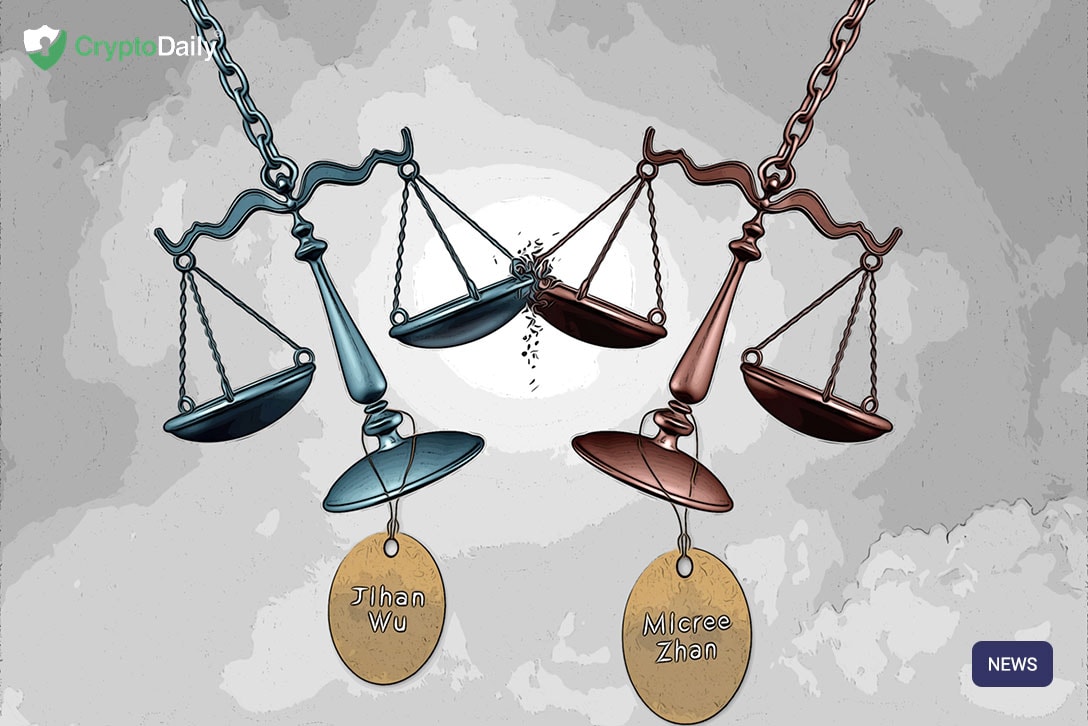 Exchanges / Breaking News
Power struggle in Bitmain between both founders
Micree Zhan kicked out of the mining firm without any consent or knowledge on the matter. 
The decision to dismiss Zhan was down to a bout of disagreements
Micree Zhan, the Bitmain co-founder was recently kicked out of the mining firm without any consent or knowledge on the matter. 
Now, one of the world's richest crypto billionaires is getting ready to go to court over the matter if the need arises. This is the name of getting him back into the platform. 
Debates
Two of its main founding members, Jihan Wu and Micree Zhan, have been locked up in a leadership dispute for the past two years. The arguments and debates have caused Zhan to get left behind and kicked out of the firm without any consent or prior knowledge.

Wu reportedly sent an email last week, with a subject of "important notice" to all Bitmain employees. The statement essentially said that Zhan was leaving the firm and was dismissed from all of his roles.
According to CCN, the email stated:
"Bitmain's co-founder, chairman, legal representative, and executive director Jihan Wu has decided to dismiss all roles of Ketuan Zhan, effective immediately. Any Bitmain staff shall no longer take any direction from Zhan, or participate in any meeting organized by Zhan. Bitmain may, based on the situation, consider terminating employment contracts of those who violate this note."
The decision to dismiss Zhan was down to a bout of disagreements between the two founders.