In any financial market, greed works but not as good as fear. This is why they say, "bulls go up the stairs but bears go out the window". The US Marshal's auction of 4,000 BTC has the market extremely concerned as to what could happen next. Most of the traders that were super bullish the past few days are now super bearish expecting BTC/USD to decline down to $8.5k and $6k. Meanwhile, we saw two big spikes on Bitcoin dominance (BTC.D) which induced more fear into the market. A lot of traders know that Bitcoin dominance (BTC.D) has to reverse at some point. It is not a question of it that will happen but when that will happen. 

Altcoins could still rally meanwhile but it is important to realize that the market is very close to beginning another downtrend. Betting on the market going up from here without any stop loss or a hedging strategy is an extremely dangerous game to play. The altcoin market might experience a lot of pain in the months ahead when BTC/USD finally declines to test the 200-week moving average. However, I don't think it could happen just yet. The most probable scenario is a move towards $10k again to liquidate most of the aggressive bears and then an extension of the move towards $12k or at least $11.7k before the market begins the next downtrend.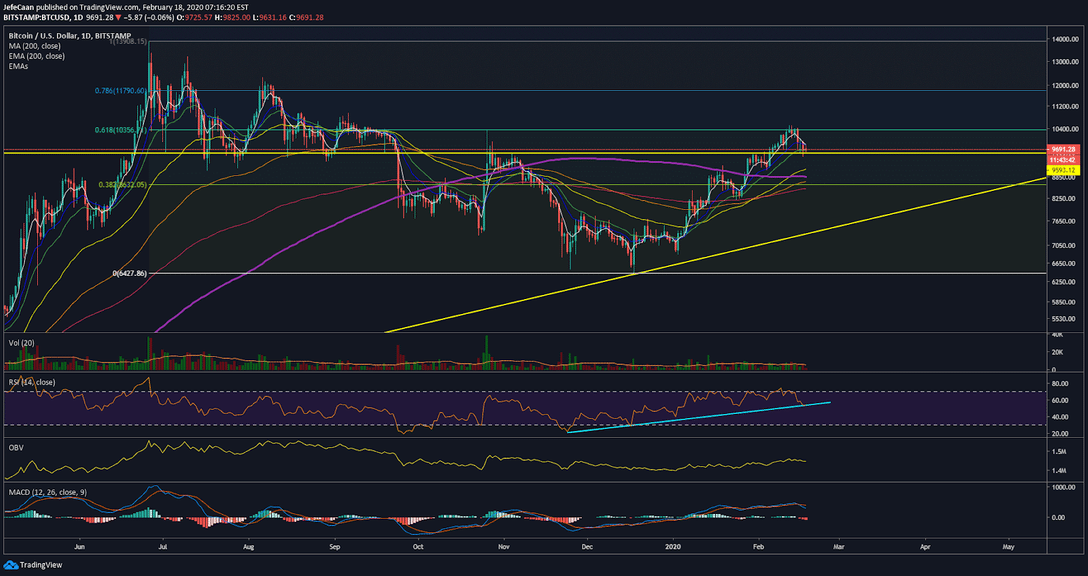 The daily chart for BTC/USD shows that the uptrend remains intact. The RSI has also found support on the trend line which indicates that we might see another move towards $10k from here this time extending beyond the 61.8% to test the 78.6% fib level. That is what happened during the previous uptrend when BTC/USD started to rally from $3.2k and it could happen this time as well.