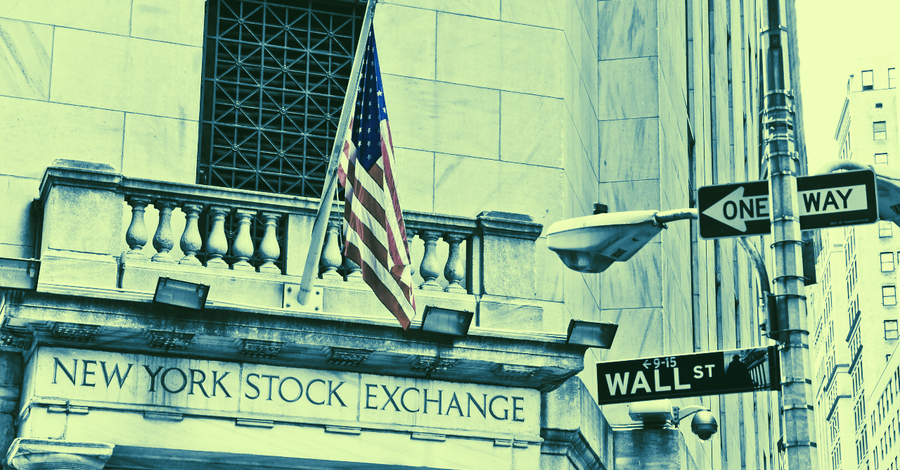 The crypto and stock markets had a pretty good morning—and a not-so-great afternoon.
The Dow Jones Industrial Average has given up roughly 900 points from this morning as Wall Street continues to examine the effects of the coronavirus pandemic.
The cryptocurrency market has also experienced a relatively small (for crypto) but not insignificant dip. Since this morning, crypto has shed roughly $5 billion in total market cap.
Bitcoin—which was trading above $7,300 earlier today —has since taken a $200 dive and is now trading for $7,100. Ethereum has fallen from $170 this morning to about $166, though Ripple's XRP leads the industry's top three after shooting up to $0.19 from yesterday's $0.17 per coin mark.
The coronavirus outbreak continues to wreak havoc throughout the world, but is currently having a disproportionately large impact in the United States. In New York, Governor Andrew Cuomo today reported the largest one-day death toll his state has witnessed, according to CNBC. Overall hospitalizations, however, are down, he said.
Bitcoin outperforms Dow and S&P 500 in first quarter
By contrast, Europe is seeing a light begin to form at the end of its tunnel. Various countries are now lifting their lockdowns and experiencing fewer deaths from the virus. Denmark, for example, is planning to reopen its schools and daycare centers by mid-April, though some restrictions—such as no gatherings of more than 10 people—will remain in place until May.
In Austria, cities like Tyrol—an alpine ski resort that was one of the first to report coronavirus cases—have lifted their quarantine orders,