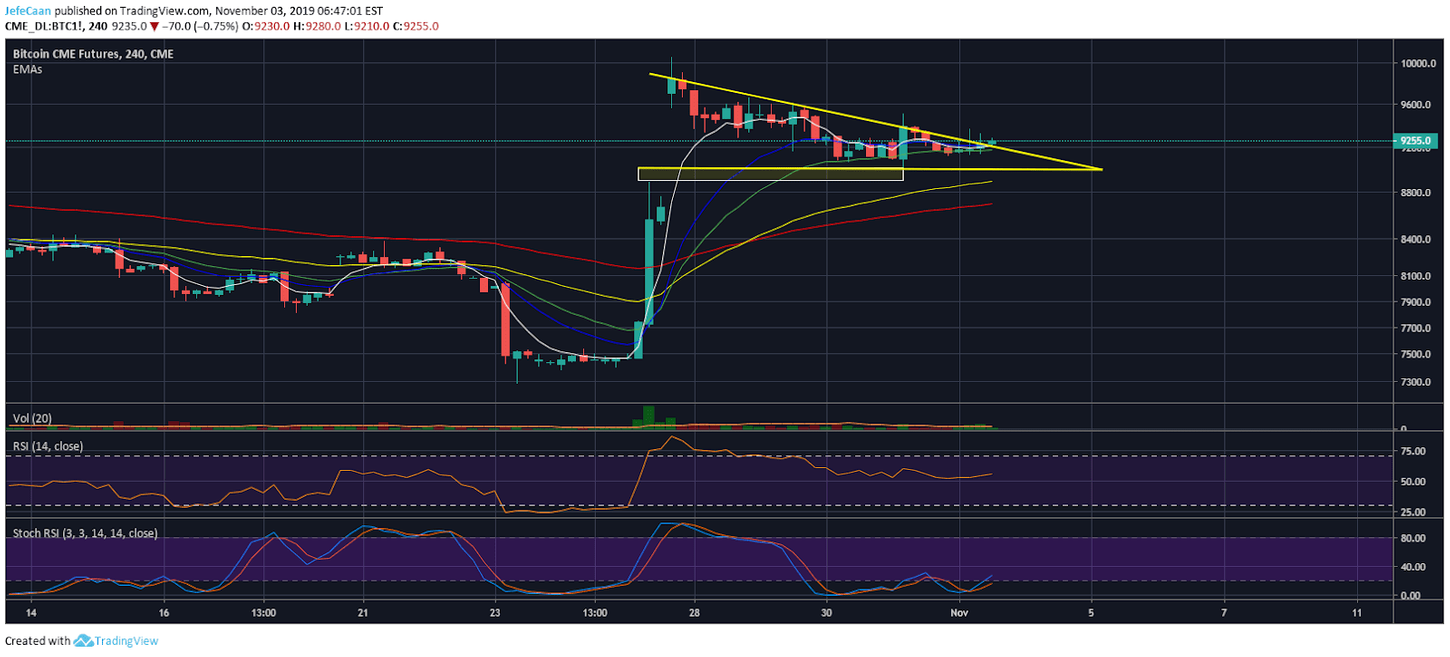 Breaking News / Bitcoin / Analytics
Bitcoin (BTC) has yet to close a gap on CME Futures. The 4H chart for BTC/USD shows that gap and traders are now divided on whether this gap will be filled now or after another move to the upside. The recent pump in Bitcoin (BTC) that left this big gap was a classic case of institutional exit. The big players are cashing out while they keep retail bulls thinking the market is ready to rally towards a new yearly high. The recent bearishness in the market was reversed with a few bullish moves and we are practically back where the price was before the weekend. The fact that everyone is now looking at this gap and it is all over the news should be concerning for retail bears because it means that further manipulation is possible. 

We have seen such gaps closed in the past but they rarely happen when everyone is expecting it. The larger descending triangle on the 4H chart for BTC/USD could still be invalidated further and the price could rally towards $10,000 and higher to inflict further pain on the bears. Historically, we have seen such big moves to the upside just before the beginning of a major downtrend. It has the two pronged objective of stopping out the bears to discourage them from shorting the market and trapping in the bulls just before the beginning of a major downtrend. In addition to that, if the price is pumped just like it was before when it shot up 43% in two days, it gives institutions the opportunity to get out of their positions at favorable prices.