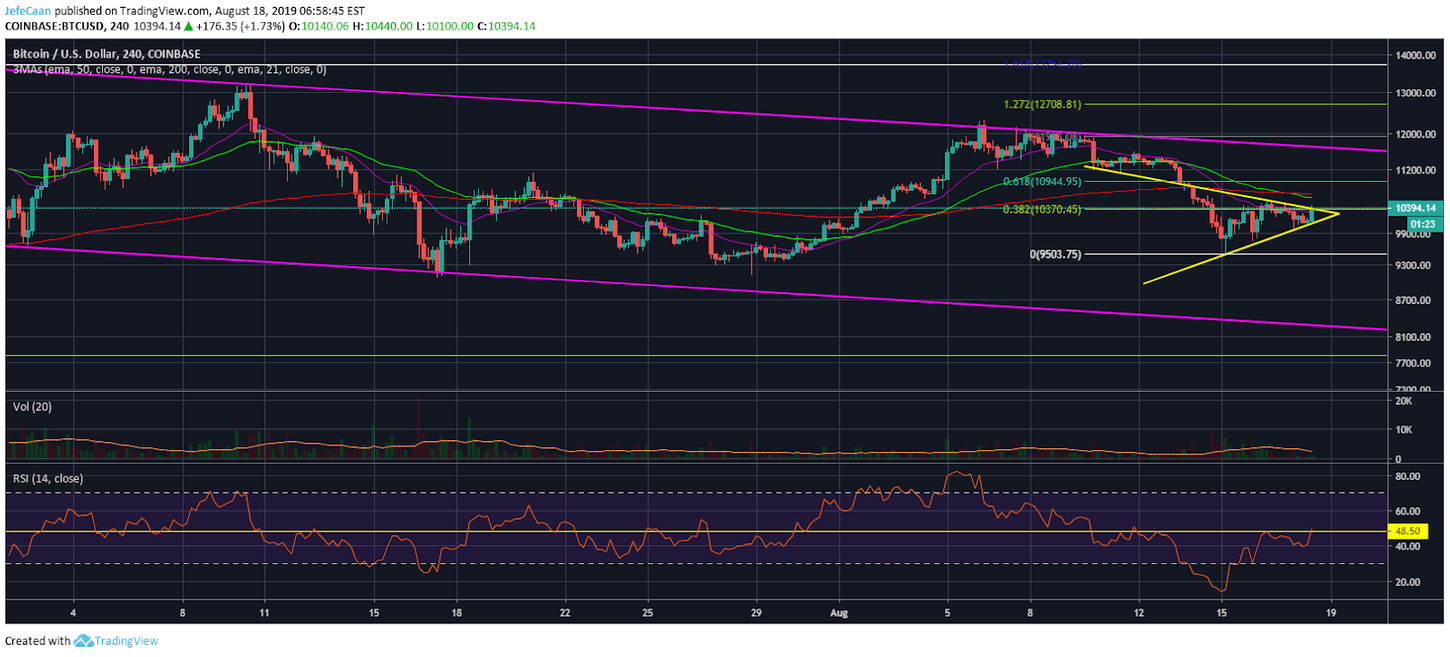 Breaking News / Bitcoin / Analytics
Bitcoin (BTC) seemed to be rallying towards the top of the descending channel when it found a temporary bottom in the $9,400s but the price action now indicates that it may not have the momentum to pull that off. This is because the price has run into a number of bearish setups at the same time. First of all, the price is trading within a bearish pennant that is close to being broken anytime now. Second of all, it has run into the 38.2% fib retracement level from where it topped out at the top of the descending channel. Meanwhile, the 50 EMA has broken below the 200 EMA and BTC/USD is trying really hard to remain above the 21 EMA on the 4H chart. All of these developments make a rally towards $11,000 less probable from here. 

When BTC/USD first declined towards $9,482 and found support at the bottom of the descending triangle, we pointed to the possibility of it rallying towards the top of the descending triangle. However, we also noted that it does not have to necessarily happen and even if it were to happen, betting on the price going up would be going against the trend. There is no harm in going against the crowd as the crowd is wrong most of the time but you have to follow the trend because the trend is your friend. The trend here is a downtrend. The price could break below the $9,482 level without having to go towards $11,000 again. When that happens, it will decline towards the bottom of this descending channel and find a temporary bottom in the $8,000s.