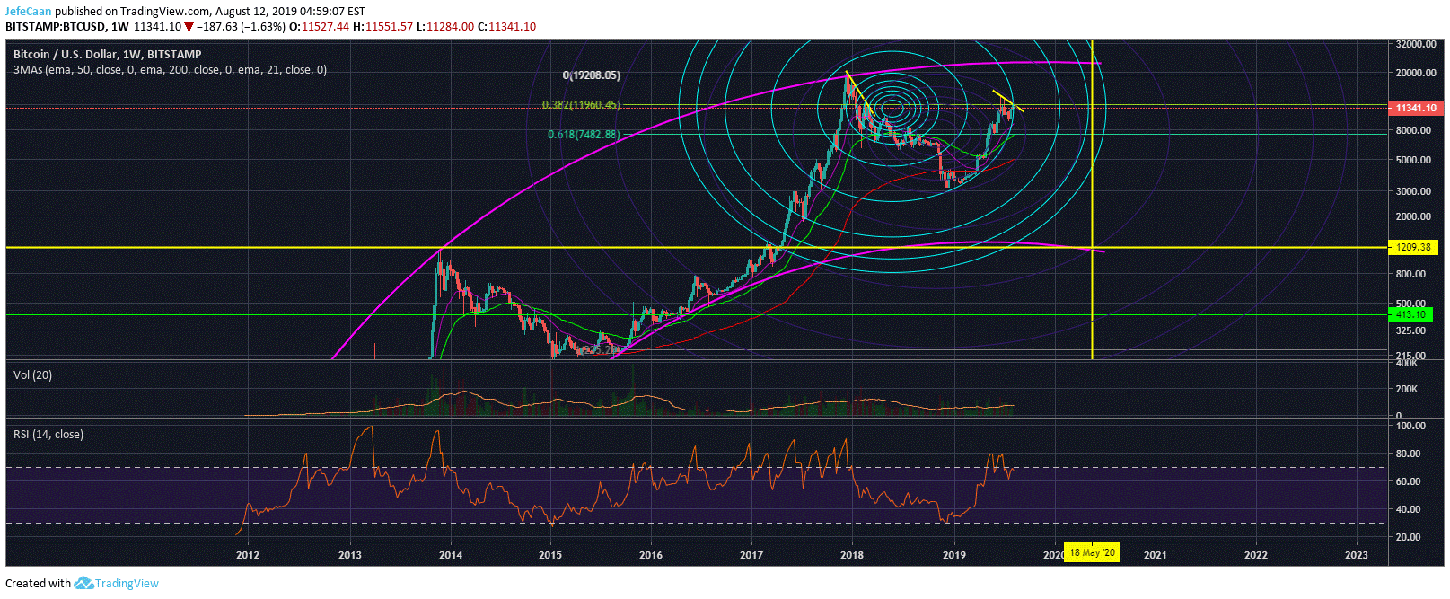 Breaking News / Bitcoin / Analytics
Bitcoin (BTC) is ready to crash hard soon as it breaks below the fib circle that the price is trading close to. On smaller time frames, we can see that the price is in fact trading within a large descending triangle which is very likely to break to the downside and trigger the next downtrend. For seven weeks now, BTC/USD has been consistently trying to break past the 38.2% fib extension level but it has failed miserably. This shows us that the price is not ready to break above $12k as there are a lot of seller eager to sell around those levels. That has not however stopped the bulls from testing it over and over again. The market makers are having fun with the bulls buying the dips over and over again.

The optimism is still too high which is why this bear market is far from over yet. We are currently around ten months away from Bitcoin (BTC)'s next halving. This is plenty of time for the price to find its true bottom. A lot of traders are very optimistic and they expect the price to begin its rally from here and then keep rising further as the halving nears. I do not know what their price targets for that are but I'm pretty sure that as we head down from here, a lot of them are going to reconsider the effect of halving seeing how Litecoin (LTC) declines with the rest of the market. There is a difference between an event factoring in long term and short term. Halving is a big deal because when the block reward is reduced by half that means it costs twice as much to mine one Bitcoin (BTC).