Bitcoin (BTC) made an impressive rally in the past 24 hours but that rally has now come to an end as the price has run into a strong resistance at the 38.2% fib retracement level at the $10.691 level. This is a strong resistance level but it is important to note that the price is currently trading above the 50 day EMA. It shot up past the 21 day EMA as well but it soon retraced below it and is now expected to close the day below both the 38.2% fib retracement level as well as the 21 day EMA. That would formally mark the end of this bullish advance to the upside as further downside follows in the days and weeks ahead.

It is becoming increasingly clear that there is not enough bullish momentum for BTC/USD to rally past the 38.2% fib retracement level towards the top of the descending triangle. The most likely scenario is that the price is not going to rally to the top of the descending triangle and end up crashing below it to find a temporary bottom around in the low $8,000s. This could pave the way for a rally to the upside but investors need to be careful as this move will tilt the balance in favor of the bears and mark the beginning of a more brutal correction. Recently, the Token Plus exit scammed siphoned off more than $3 billion dollars of their victims money. Now that is an obvious exit scam where the team just runs away with your money. However, there are other more organized scams in this space that are yet to unfold.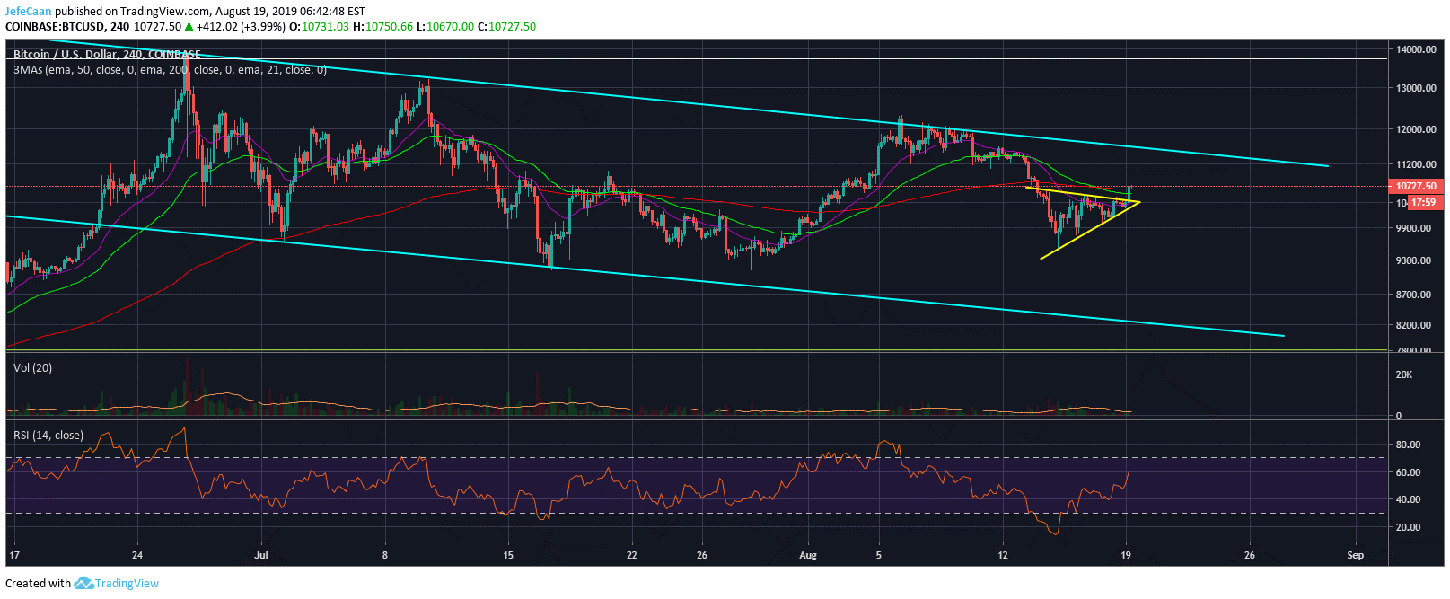 Amateur con artists run away with investors' funds but those that are more skilled in the game try to do this Bernie Madoff and Elizabeth Holmes style.