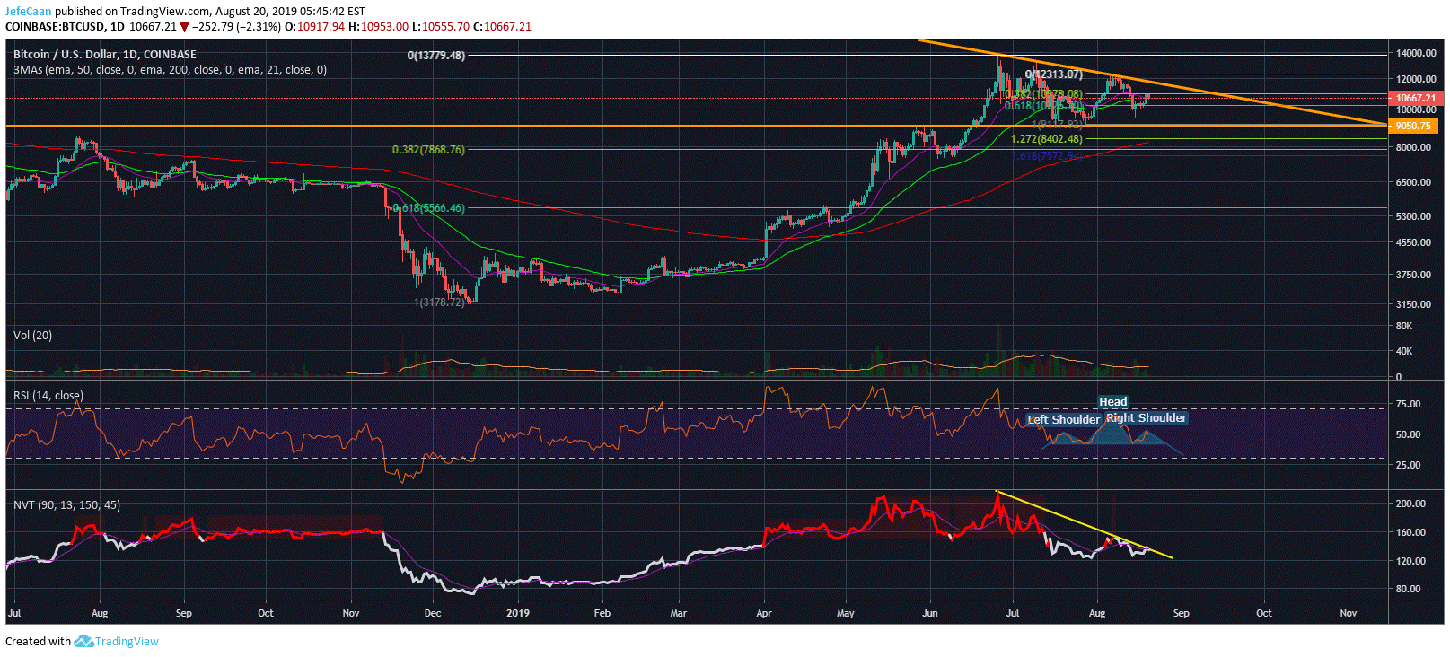 Breaking News / Bitcoin / Analytics
Bitcoin (BTC) has started the day in red and has now plunged below the 21 day EMA as the bulls seem to be losing the battle. There was an attempt to force the price up towards the top of the descending triangle but so far it has failed miserably because as I pointed out in my last analysis on Bitcoin (BTC), this was not real buying interest in the first place. It was just the market makers shaking out greedy bears which resulted in the price pumping short term. Before we delve further into this analysis think about this. How crazy is it that people expect the price to rally on Tether pumps every time we see bad news about Tether and Bitfinex?!
The bulls are celebrating bad news regarding Bitfinex/Tether because they expect Tether fueled pumps! It does not take a genius to figure out how all of this is going to end. The greed, the complacence, and the sloppiness it has just become too much for the market makers not to exploit. They shook out the bears on the way up but let us not forget that this was not their main objective; it was just a side objective. Why would the market makers go after the 30% of traders that are short on Bitcoin (BTC) when they can go after the 70% that are long on Bitcoin (BTC) considering it would be much easier to shake out the bulls. If the market makers could do it, they would want to shake out 30% of the bears as well as 70% of the bulls. They would do both, but there is a balance that they have to find.