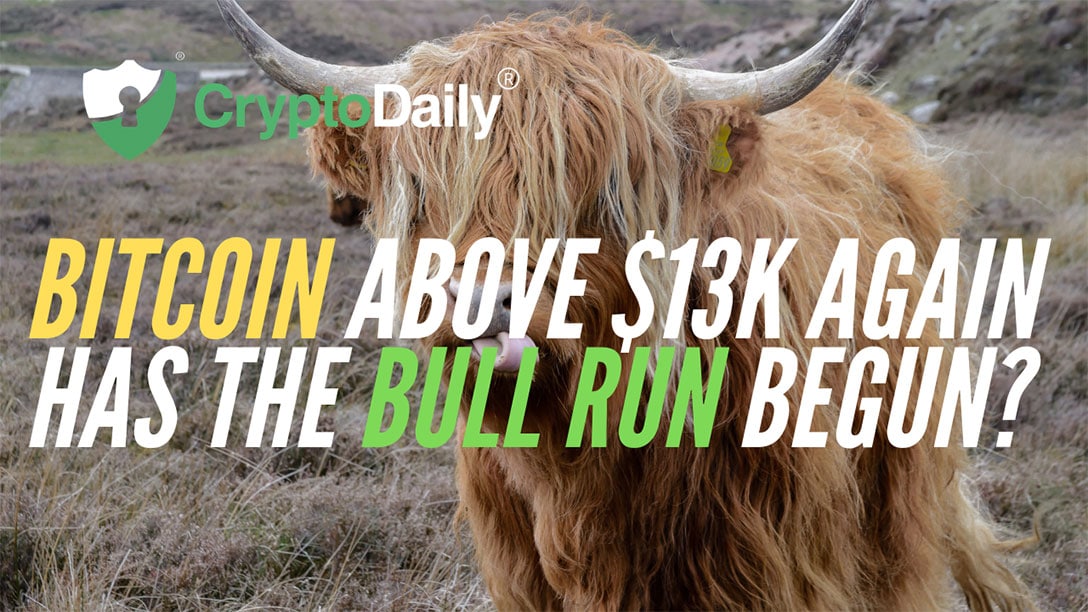 Breaking News / Bitcoin / Analytics / YouTube
Bitcoin (BTC) is back above $13,000. By the time you are watching this video, the price might be lower than $13,000 but it did manage to climb slightly above $13,000 and touched the $13,157 mark before it retraced from there. Now, the price is expected to close below this level because that is what it did the last two times when it attempted to break past this resistance. We did not see a retest of this level yesterday which is probably why the price tested it today and has now declined below that level forming a double top. This double top could be the catalyst to bring the price down to a correction after breaking the parabolic uptrend.

If we take a look at the weekly chart, we can see that this recent move is very significant in light of the recent bearish close on the weekly when BTC/USD formed a gravestone doji. Now, this might be a sign of temporary relief in the market but if we take a look at the monthly chart, nothing has changed. We are still in the same downtrend on the longer time frame. The price has yet to close above the trend line resistance that served as support since 2011 until being broken in November, 2018. This is not a level that the price can be expected to breach in one go. It will have to be tested again sometime in the future after a probable rejection this time. Sentiment on Crypto Twitter remains overly optimistic and a lot of these influencers are on the same page because most of them have a lot of skin in the game as they are holding large amounts of cryptocurrencies.