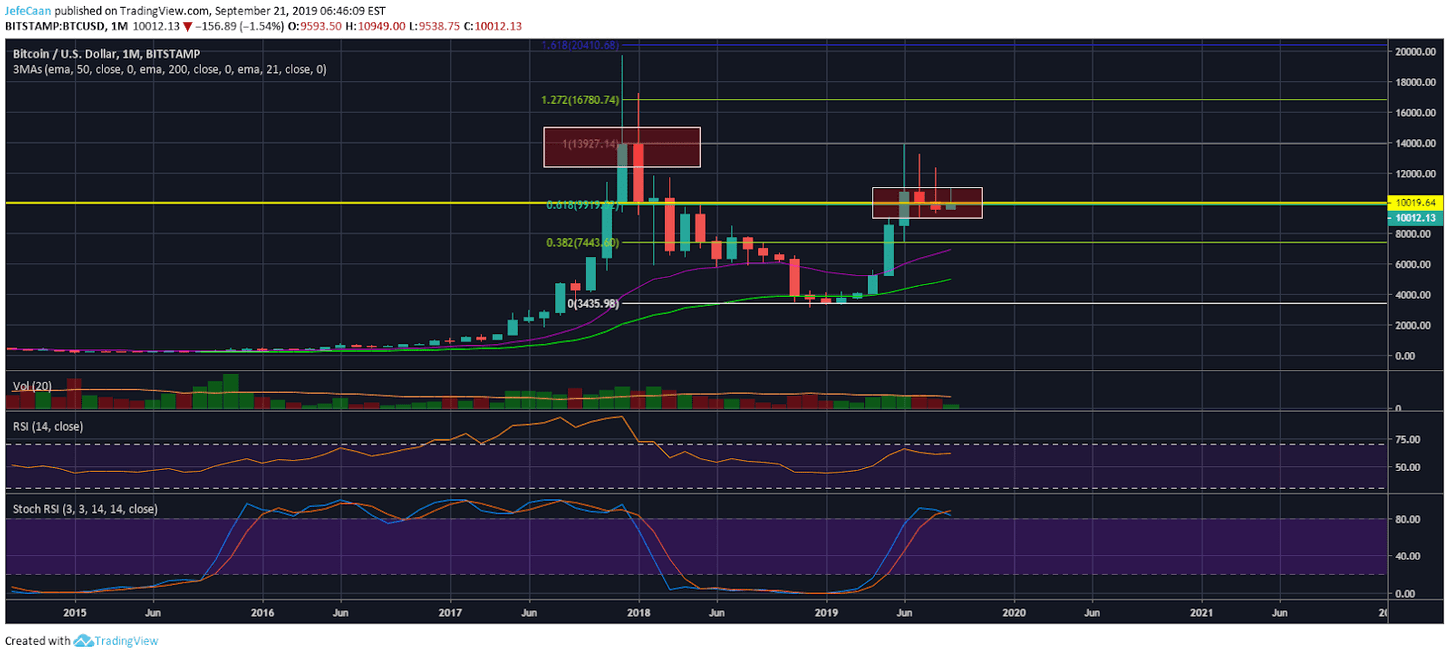 Breaking News / Bitcoin / Analytics
Bitcoin (BTC) is about to begin a 2017-18 styled bear trend that is finally going to pull the price towards its true bottom. Last month, BTC/USD closed below the important 61.8% fib retracement level shown on the monthly chart. This confirmed our bearish bias and now we expect further downside to follow in the months ahead. Price action of the last few months shows that the price ended up leaving long wicks to the upside but it failed to invalidate the bearish setup. To think that BTC/USD is going to begin a new bullish cycle from current levels would be extremely unreasonable in light of these developments. Stochastic RSI on the monthly chart has just had a bearish crossover and now signals a sharp decline for the months ahead.

We have repeatedly discussed that this is not just about Bitcoin (BTC). Macro political and economic developments are not on Bitcoin (BTC)'s side. The same goes for most other cryptocurrencies. The S&P 500 has just made a double top and is now very likely to begin a downtrend by the end of this month. The last time the S&P 500 (SPX) began a downtrend, BTC/USD crashed below market structure falling from $6,000 to $3,130. Considering that the upcoming downtrend in the S&P 500 (SPX) is expected to be more brutal than the one before, we expect more pain in the cryptocurrency market as well. This would mean an eventual decline below $3,000 for Bitcoin (BTC) to find its true bottom between $1,200 and $1,800. I wouldn't discount the possibility of a decline much lower down to triple digits.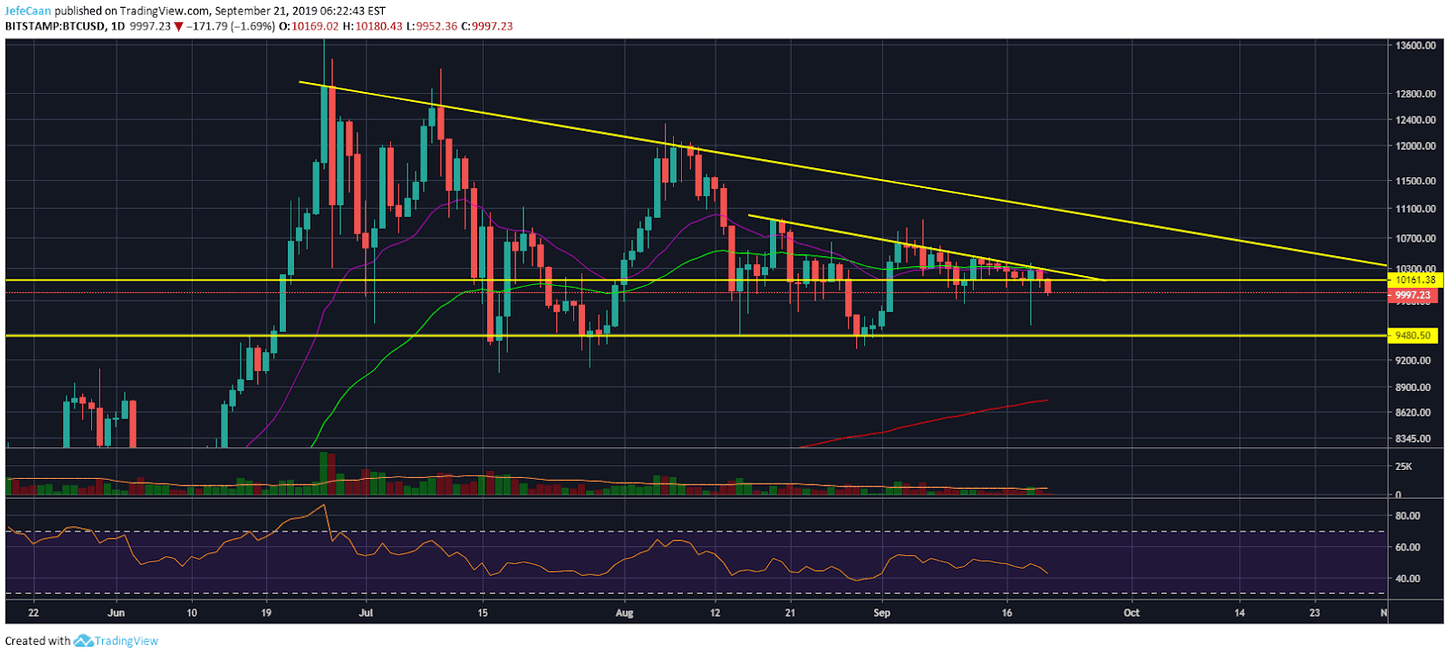 The global economy is not in a good shape and tensions with China and Iran could make things worse.