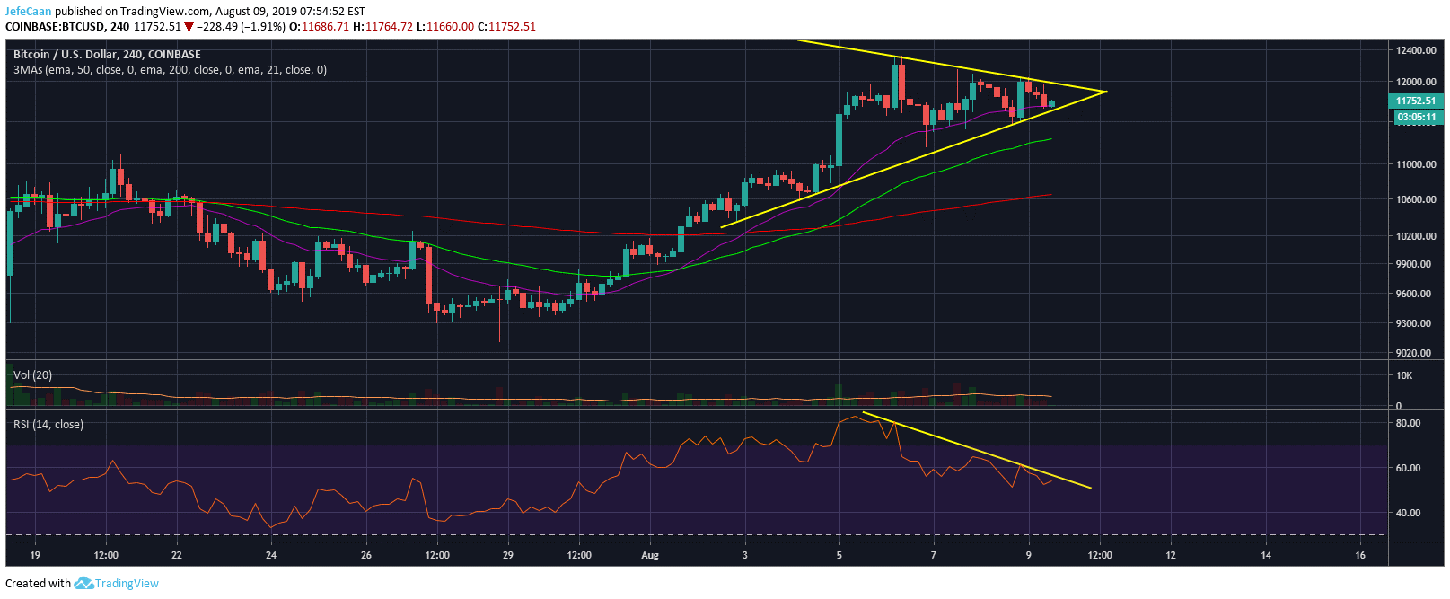 Breaking News / Bitcoin / Analytics
Usually, we see the market dance to the tunes of Bitcoin (BTC) but that is not what happened recently as altcoins started to decline while Bitcoin (BTC) was still holding its ground. In fact, a comparison of the 4H chart for BTC/USD and ETH/USD would make that difference very clear. Anyway, we have yet to see a meaningful bearish breakdown in Bitcoin (BTC). So far, it is trading in a pennant and traders are of the view that this could break to the upside just as it could to the downside although the RSI points to the latter. A lot of traders are still overly bullish and believe it or not, this is the turning point where one of these two sides has to win.

If the price ends up breaking above this pennant to rise above $12,000, the bulls can claim a short term victory. However, the probability of that happening is very low because the rest of the market has already exposed what is going on. So, Bitcoin (BTC) might keep on stalling a move to the downside but it is soon to end the week and if it ends the week below $12,000, it is going to be very bearish and the price will then be expected to decline straight towards the 61.8% fib extension level from the beginning of this parabolic advance which corresponds to a price of around $7,200. Taking everything into account, there is not much hope that BTC/USD could be a lone survivor while the rest of the market tumbles. This has never happened before and there is no reason to think that it will this time.