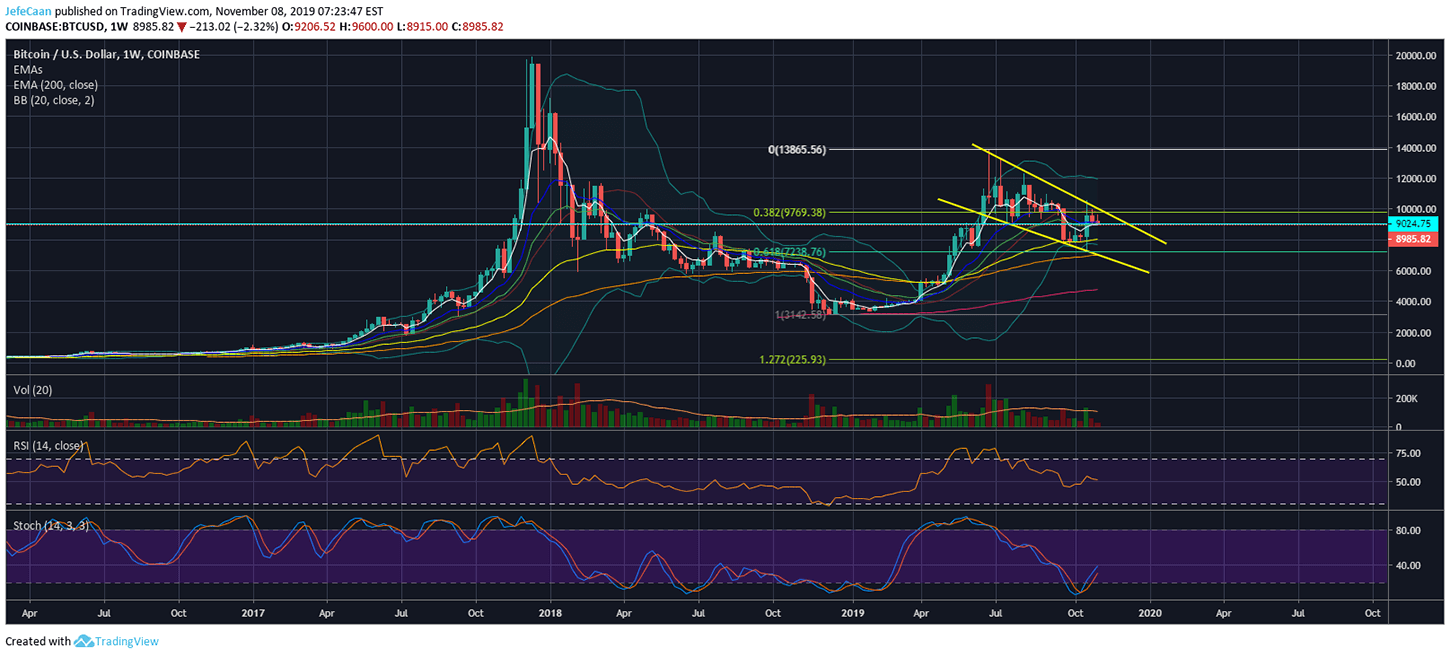 Breaking News / Bitcoin / Analytics
Bitcoin (BTC) is ready to decline further as it has begun its downtrend. The next few days are going to be crucial because we will see the market take a definitive direction. As of now, BTC/USD is still holding strong above the 21 Week EMA but it is unlikely to remain there for long. We are likely to see a major decline over the weekend. If the price does decline below the 21 Week EMA then it will be a sharp one and we might see a similar downtrend to what we have seen in the past when BTC/USD has crashed after trading sideways at the top. Now that the price has faced a rejection at the 38.2% fib retracement level, the next level we expect it to decline to is the 61.8% fib retracement level which is around $7,239 on the non-logarithmic chart. 

We have seen traders become really complacent this year as everyone has been bullish on BTC/USD and it had become far too easy to do that. After the parabolic run up that saw the price tear through the $6,000 level, we saw traders become too optimistic and that optimism has still not died down despite the fact that the price has established a clear downtrend since it topped out at $13,865. Those that are bullish on BTC/USD at this point are betting on the price breaking out of the descending channel to begin another uptrend. If we see the price close this week below the 21 Week EMA, that would be a sign that we are headed down to the bottom of the descending channel in the weeks ahead.