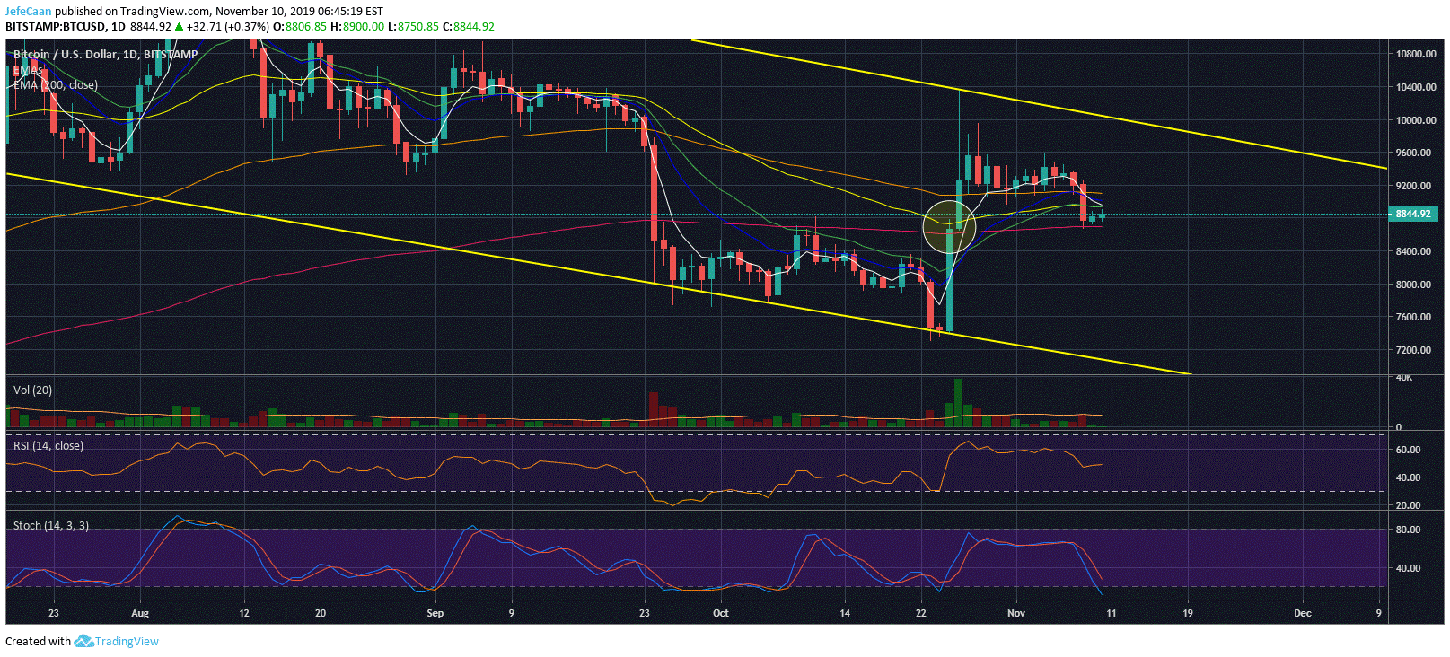 Breaking News / Bitcoin / Analytics
Bitcoin (BTC) recently pumped 43% in two days just around a time when everyone was expecting a "death cross" to play out. The mistake that most retail traders make is that they are impatient. They enter trades without confirmation. When they saw a potential "death cross" in the making, many of them entered bearish trades and this became an opportunity for the market makers and the whales to liquidate them. In our analyses around the time, we warned that this might be more of a trap and less of a death cross. Even if it had been a death cross, it would have been an inconsequential one as the 200 EMA was not falling while the 50 EMA was. This in what I like to call a forced bearish setup because it is forced to come to fruition rather than allowing it the time it needs.

Such forced bearish setups are misleading most often and as we can see in this case it was misleading in an unprecedented way. Sentiment was quick to turn from negative to positive after that pump and now that bears were forced out of the market, the bulls became more confident. Most retail traders still seem quite optimistic even though BTC/USD has closed below the 50 Day EMA for the past two days and keeps testing the 200 Day EMA. The more a level is tested, the higher the probability that the price is eventually going to break it. In this case, if we see the price keep on testing the 200 Day EMA, Bitcoin (BTC) risks a sharp decline down to the bottom of the descending channel.