Bitcoin (BTC) is trading within a falling wedge at a time when the bulls are not prepared to back down. The 15 min chart for BTC/USD shows that attempts to break lower have been followed by traders buying the dips. This is nothing surprising to see considering a lot of traders are still waiting with long positions to capitalize on the upcoming Bakkt launch on September 23, 2019. I for one would be very surprised if the price keeps on surging towards $11,000 as the Bakkt launch nears but sideways movement in anticipation of a breakout is within the realm of high probabilities. I think Bakkt is going to be the catalyst that a lot of traders are going to be looking up to as Bitcoin (BTC)'s savior to help it rally towards a new yearly high. 

For now, there is no denying that the price is poised for a bullish reversal short term. We are likely to see a break out of the falling wedge towards the top of the pennant. Considering that it is a bullish pennant, there is a strong probability of the price breaking towards $10,425 and even higher. It would be important to keep an eye on the 50 EMA on the 1H time frame. If that is breached, then we will have confirmation that further upside is likely short term. We discussed the trend line support earlier which still remains very much intact. It has not been breached once and the price is likely to keep on rallying or trading sideways until that trend line support is broken.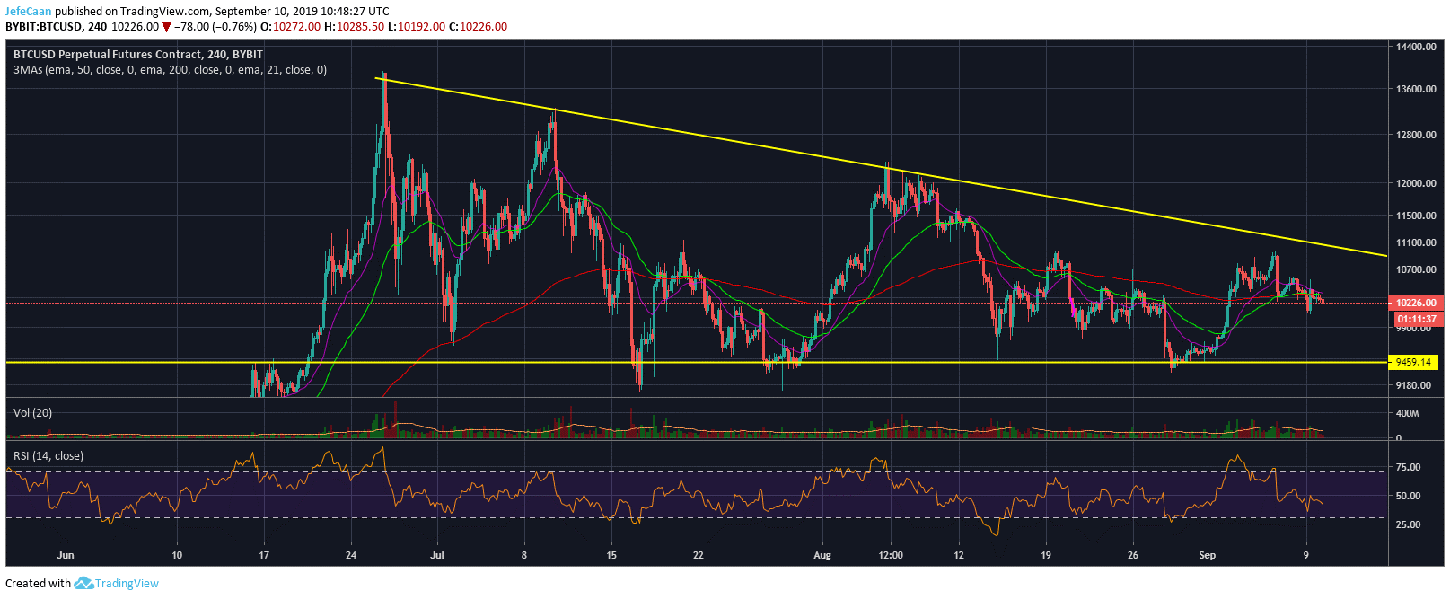 Bitcoin (BTC) is bullish short term but we need not to lose sight of the big picture in pursuit of short term gains.