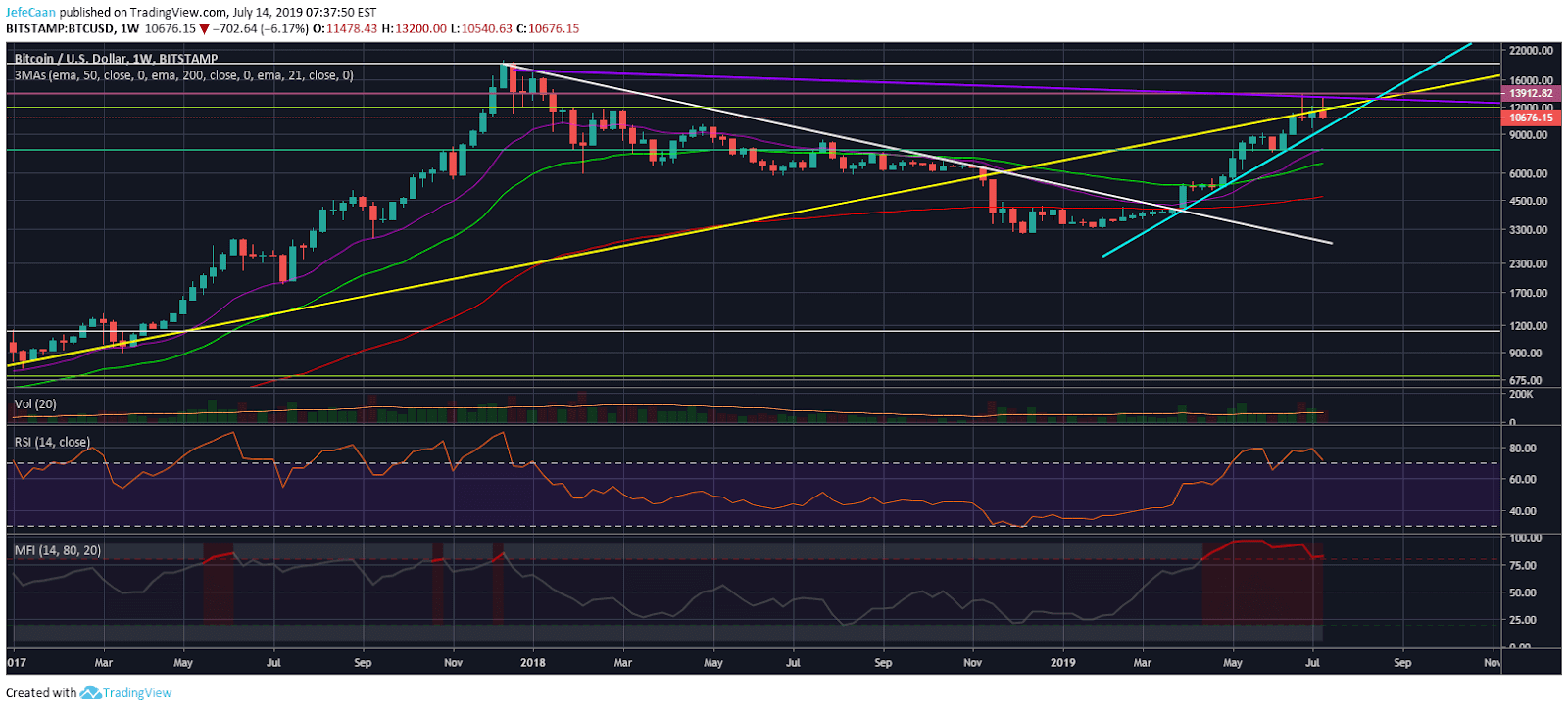 Breaking News / Bitcoin / Analytics
Bitcoin (BTC) bulls have finally lost control of the price as it just tanked below the 21 Day EMA. If BTC/USD ends up closing the week in around current levels, that will be an extremely bearish signal and we might see the price break the important rising wedge as early as next week and the bears will finally be in control. The Money Flow Index indicator on the weekly chart shows that the price has long been overbought and is now primed for a massive fall to the downside. That being said, those that are trying to short Bitcoin (BTC) at this point need to be careful as the price could see a minor relief rally to the upside for at least some sideways movement at the beginning of next week. 
Even this week, we saw the price go up first at the beginning leading investors to falsely believe that it was supposed to rocket towards $15,000 but crushing their hopes soon after they were onboard. This game of trapping in unsuspecting retail bulls and bears is not new. We have seen this happen throughout and the market makers know how to knock out retail traders or make them bored and disappointed so they give up and submit to their will. Trading is more about psychology and risk management than it is about chart analysis and the like. A person with no trading experience could do exceptionally well in the market if they understand the game plan and what is going on and have a solid plan to manage their risk compared to one that might be a very good chartist or technical analyst but fails to understand what is going on and how to manage risk.