On the back of the recent appointments of its five APAC Ambassadors, the Bitcoin Association is pleased to unveil its first set of Ambassadors for Europe.
Recently, Bitcoin SV (BSV) application development has exploded globally, including across Europe, to take advantage of BSV's greater data capacity and micropayments capability. Growing usage has led BSV's average block sizes and average transaction per block count to regularly surpass BTC. BSV is also the only project that adheres to the original design of Bitcoin creator Satoshi Nakamoto. In short, BSV is Bitcoin.
Bitcoin Association President Jimmy Nguyen comments: "With BSV showing such phenomenal growth and finally realizing the blockchain technology's true potential, it is now time for us to laser focus in active regions. Our Ambassadors are leaders in their territory's blockchain and technology industries, and their knowledge will further enhance BSV's development as the global enterprise blockchain."
RUSSIA
Alexander Shulgin – Founder & CEO, Gruppa Kompaniy Familia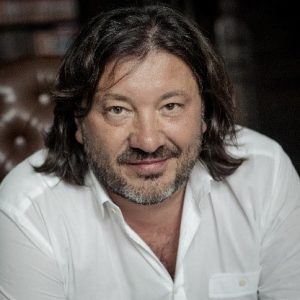 Alexander, as a visionary, has more than 15 years of investment and venture capital experience. He is a renowned Russian music artist, composer and producer who successfully combines creative work with business, and is especially interested in the use of blockchain technology for digital media and entertainment.  Alexander's GRUPPA KOMPANIY FAMILIA company specializes in investment and venture capital in blockchain, media, new media, publishing, and entertainment sectors.  He runs the Baikal Blockchain & Crypto Mining Summit in Irtkutsk, Russia.
Alexander is a leading world expert on such topics as Transformation of Global Economy, Decentralization of Everything, blockchain technology, and the MES (Media, Entertainment and Sport) sector. He has given visionary speeches at leading world forums and conferences such as MIPTV, MIPCOM,