The S&P 500 (SPX) has turned very bearish after yesterday's close below the 50-day exponential moving average. This has investors worldwide very concerned so much so that President Trump once again had to tweet about the stock market saying that the Coronavirus situation is under control and that the "stock market is starting to look very good to me!". The daily chart for S&P 500 (SPX) is self-explanatory and in my opinion, there is nothing "very good" about it. There is a clear rejection at the 1.618 fib retracement level as well as the trend line resistance. The index closed below the 50-day moving average and now risks further downside as Coronavirus concerns grow. 

It is important to note that most of the recent declines in the S&P 500 (SPX) have led to similar declines in the stock market. This is no longer something we have to speculate on as there are well established patterns. Considering that the index has closed below the 50-day EMA, we could soon see the cryptocurrency market catch up with it and decline similarly down to $9k or lower. The past few days have made it clear that the price of Bitcoin (BTC) could crash by $1,000 or more in a matter of minutes. There is therefore no reason to hope and pray that the market will go up from here in light of the bearish outlook of global markets. If the stock market declines again today, we could be looking at a similar decline in the cryptocurrency market within the next few days.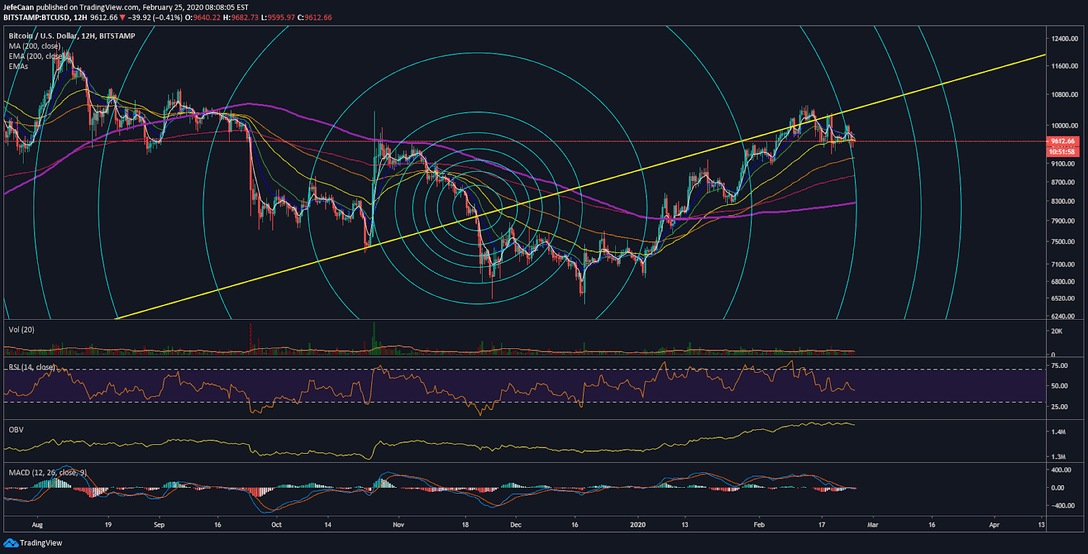 Bitcoin (BTC) may at times behave as if it is a standalone asset immune to the effects of the rest of the markets but that is something that doesn't hold for long.