Since the beginning of the blockchain craze in 2017, thousands of projects have sprouted up and withered away. It's nearly impossible to count them all, and if you open Coinmarketcap, you can see around 3,000 different coins and tokens. However, all tokens outside of top 900 have a market capitalization lower than a million, and the whole supply of some tokens at the bottom of the list can be bought for only a few thousand dollars. Most of these projects are already dead, as their average lifespan is only 1.22 years.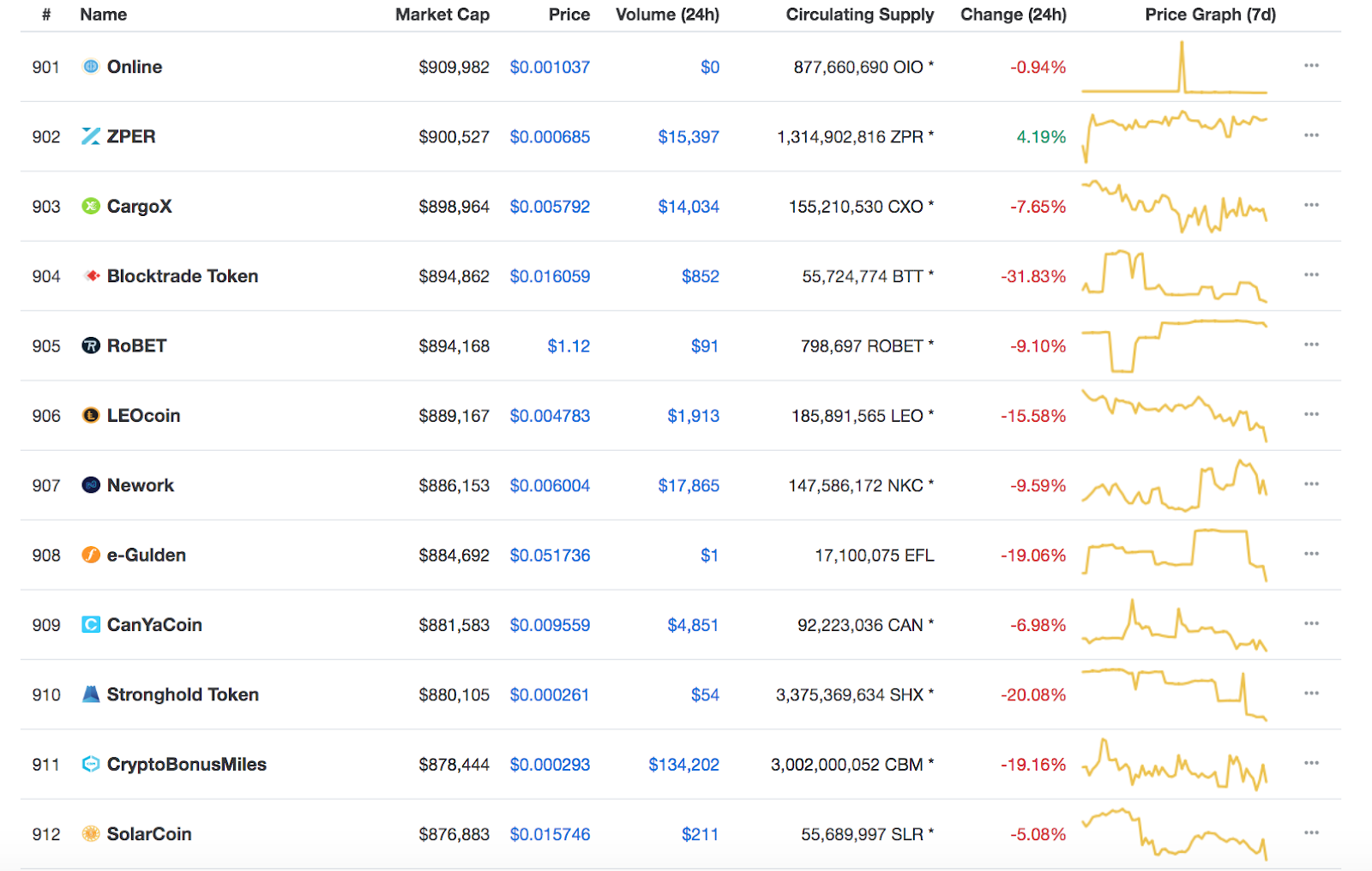 Source: coinmarketcap.com
Still, a lot of new projects are being launched, and in 2019 they all managed to raise $3.17 billion in total. Is this normal or is there perhaps too much trust put into these projects? Only time will tell, but the previous statistic clearly shows us that among the 3,000 crypto projects, not many of them continue development. If we consult with this special site counting development activity, we'll be able to see that only the top 200-300 projects showed activity on GitHub during the past year. That leaves us with fewer options for investments than stocks or bonds market, but still with a wide range of choices. The question remains: how should we manage our portfolio in this situation? 
Building a smart portfolio
Trying to find a coin that will surely net you profits is a difficult task. But if you have the tokens of all the active projects in your portfolio, it may seem like a safe bet – some of them won't ever achieve their goals, but some will. Those will be the ones to compensate the losses from the failed projects and give you a decent profit.